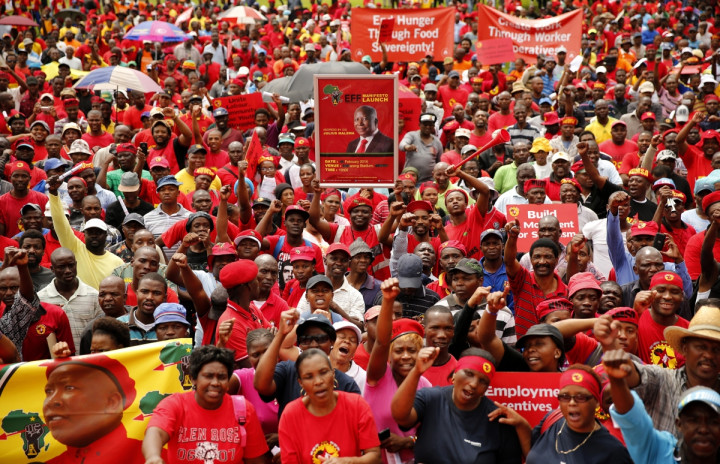 South African engineers and metalworkers have gone on strike after talks over wage increases broke down.
The National Union of Metalworkers of South Africa (Numsa,) the biggest union in the country, said more than 200,000 workers were on strike on Tuesday.
The union is demanding a 12% pay hike for its membership, while employers have stuck to an offer of an 8% rise.
Marches in support of the strike were taking place across the country in major cities on Tuesday, including Cape Town, Durban and Johannesburg.
"We have a long list of demands that has been reduced because we have to be objective," Numsa secretary general Jim Irvin told the BBC.
"Originally we had a mandate for demanding 15% [pay increase]... but we have reduced that to 12%".
The 12% increase demanded by Numsa would be almost double the rate of inflation.
The union boasts around 340,000 members and roughly two-thirds were planning to strike on Tuesday.
Meanwhile Numsa said it would picket the energy utility Eskom as it seeks a pay increase for its membership at the company.
Eskom supplies most of South Africa's electricity and there are concerns that a strike could endanger the country's power sector. A strike at the company would be illegal as it is considered an essential service.
The Numsa strike takes place a week after a five-month long strike at platinum mines in the country ended, the longest strike in the country's history.
South Africa's economy was hurt by the miners' strike and its gross domestic product contracted by 0.6% in the first quarter of 2014.