South Africa Police Fire Rubber Bullets at Striking Workers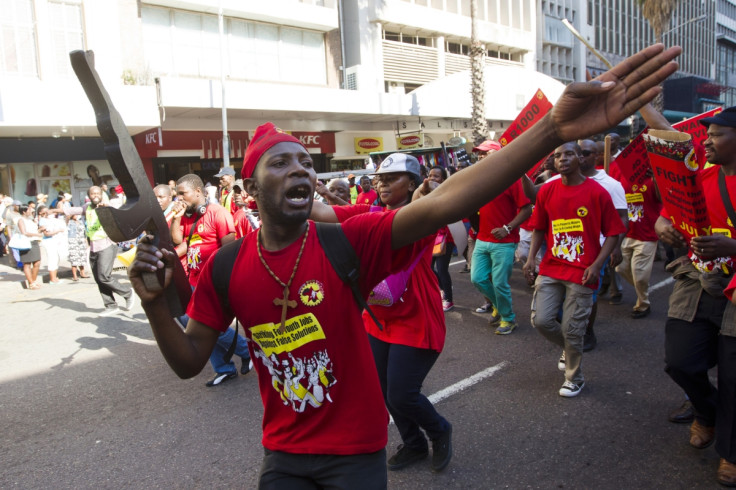 South African police fired rubber bullets to disperse striking workers at the entrance to Eskom's Medupi power plant in Limpopo province on Thursday, according to police.
The National Union of Metalworkers of South Africa (Numsa), the country's largest, organised the strike to demand higher wages. More than 220,000 workers launched an open-ended strike on Tuesday.
"A few hundred workers were blocking one of the entrances to Medupi power plant and we had to use rubber bullets to disperse them," said police spokeswoman Ronel Otto, as quoted by Reuters.
The situation had been contained by Thursday afternoon, Otto added.
Numsa is set to meet the industry's main employer body on Thursday in an attempt to resolve the dispute, which could impact on Africa's second-largest economy.
Analysts warned that the strike could badly damage the country's economy, which has been battered by a five-month long strike at platinum mines and contracted by 0.6% in the first three months of the year.
The metalworkers' walkout is cutting the country's economic output by 300million rand ($28m, £16m, €20m) a day.
Striking metalworkers and engineers demanded a 12% pay rise on Tuesday, while employers stuck to an offer of an 8% rise.
The 12% being demanded by Numsa would be almost double the rate of inflation.
© Copyright IBTimes 2023. All rights reserved.