A baby rhino who was found "crying unconsolably" after witnessing poachers murder his mother has been rescued from the wild and is refusing to sleep alone.
The rhino, given the name Gertjie, was rescued on 7 May by staff at the Hoedspruit Endangered Species Centre (HESC) in South Africa.
Staff at Hoedspruit found Gertjie cyring at his dead mother's side before he was sedated and transported back to the centre.
The Hoedspruit centre is continuing to monitor the four-month-old baby rhino's condition while he is taken on walks to build up his strength and weaned off his daily feeds. He is given lengthy mud-baths which he is said to love.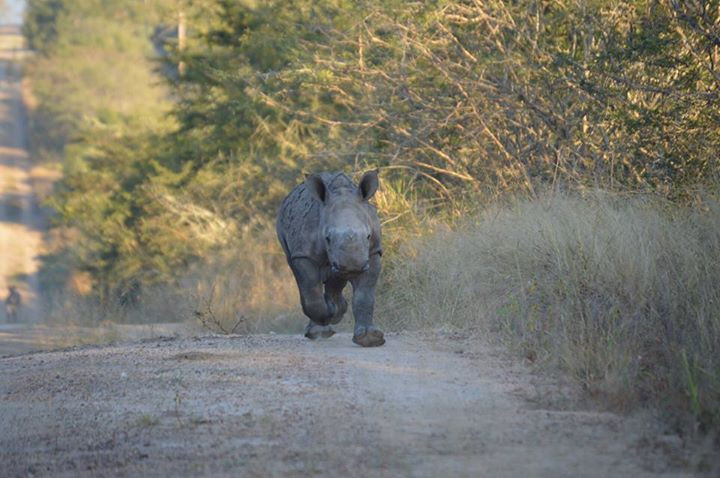 "A three-month-old baby rhino, anticipated to have been born on [or] around the 19 February, was brought to the HESC after being found next to his dead mother who had been tragically and brutally poached for her horn," a statement from the centre read.
"It was a devastating sight, as the tiny animal would not leave her side, and was crying inconsolably for her."
After being rescued from the wild, Gertjie spent his first night at the Hoedspruit Centre with a human minder and a sheep called Skaap, who is the "surrogate mother" of the centre.
Rhinos are routinely poached illegally for their ivory horns, which can accumulate more worth than gold on the black market.
At the current rate of killing - one rhino was poached every ten hours in 2013 to meet Asian demand - rhinos could be extinct in the wild by 2026.
The video footage below shows how Gertjie will only rest when someone is near him, possibly reminding him of his mother.