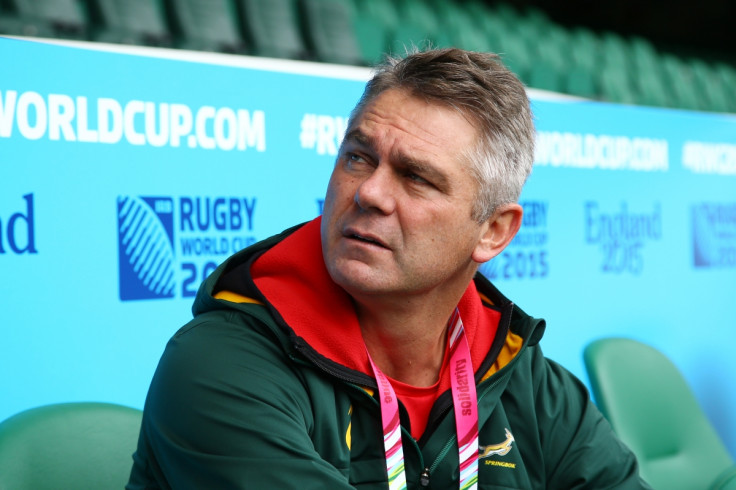 South Africa's search for a new rugby union head coach will commence immediately after Heyneke Meyer confirmed that he did not wish to remain in the role. The 48-year-old has been in charge of the Springboks since January 2012, yet will not be seeking to earn an extension to his current four-year contract, due to expire in late December.
In an official statement released by the South African Rugby Union (SARU), Meyer said: "I have always put the Springboks first in my time as coach and since returning from England I have realised that as much as I believe I still have a lot to offer, the time has come for change.
"My integrity has always been very important and I feel I can leave with my head held high. I've always maintained that my only motivation was to serve my country and to do what was best for the Springboks. I have greatly enjoyed my time as Springboks coach – although it has been highly pressured at times and especially tough on my family, and I would like to thank them for their unwavering support in the last four years.
"I have put my heart and soul into the job and did my very best. I believe that, overall, I leave the team with much to look forward to in 2016, with new structures in place to ensure the Springboks will remain competitive on the world stage."
South Africa won 34 of the 50 Test matches played under Meyer's leadership, although he had faced frequent criticism this year after the team finished bottom of the pile at the shortened 2015 Rugby Championship following three consecutive losses, including a first-ever defeat to Argentina in Durban.
A shocking last-gasp loss to Japan at the recent World Cup looked to have further sealed his fate, before the Springboks battled back impressively from the humiliating result to reach the semi-finals, losing 18-20 to eventual champions New Zealand. JP Pietersen and Eben Etzebeth scored the tries that secured victory in the bronze final.
"We have reached a natural watershed in many ways with a significant number of senior players either retiring or moving overseas as well as the fact that our Strategic Transformation Plan is now in full swing," SARU president Oregan Hoskins said of Meyer's decision.
"Heyneke gave his all for the Springboks and it was a great pleasure to work with such a passionate South African. There were many highlights during his time as coach and those are the moments we will remember.
"He also set very high standards of behaviour for himself, his management team and his players and he was and is a credit to South African rugby. I'm sure all my colleagues join me in wishing him the very best of luck in whatever coaching path his career now takes him."