South African Football Star Bryce Moon Fined £4,000 for Killing Zimbabwean Maid
Former Bafana Bafana player convicted of culpabale homicide after running over Mavis Ncube in his car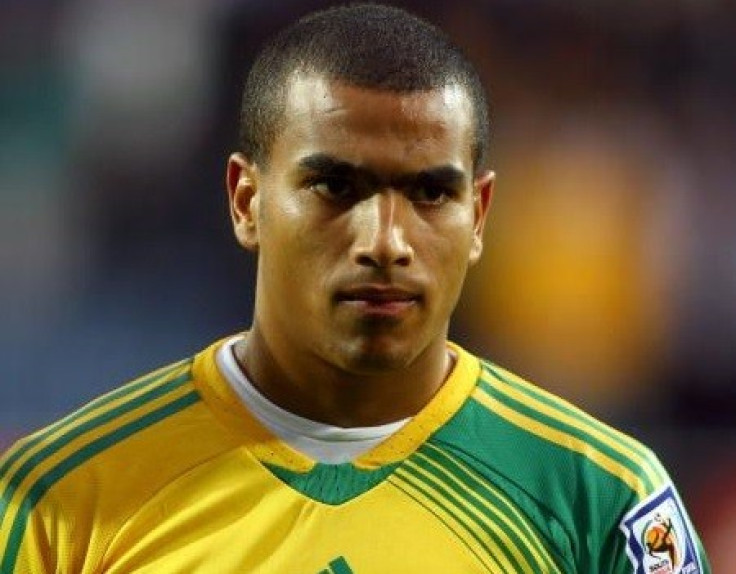 A South Africa football star convicted of culpable homicide has been fined R60,000 (£4,272).
Bidvest Wits midfielder Bryce Moon was found guilty of causing the death of a Zimbabwean maid when he hit her with his car in June 2009.
According to news site iAfrica.com, Randburg magistrates ordered the former Bafana Bafana player to pay the fine or face two years in prison.
He is said to have already paid R20,000 and has until August to pay the balance. He has opted for instalments of R10,000 a month.
His driving licence was suspended for six months.
Mavis Ncube was hit by Moon's Mercedes-Benz as she walked along a road in Sandton with her cousin. She died in hospital from her injuries.
Following his arrest Moon pleaded not guilty to all charges including murder, attempted murder and negligent and reckless driving.
In October, he testified that he had been driving at between 60 and 70km/h before the accident and could not avoid hitting Ncube as she ran into the path of his car.
"As I swerved, the second pedestrian [Ncube] ran into the direction I was driving towards and I couldn't avoid her," he told the court. "It was too late for me to avoid her and I struck her."
Magistrate Vincent Pienaar recorded a verdict of culpable homicide - the unlawful negligent killing of a human being under South African law - after branding Moon's version of the events "clearly false".
Moon was acquitted of attempted murder, negligent and reckless driving, and driving under the influence of alcohol.
© Copyright IBTimes 2023. All rights reserved.