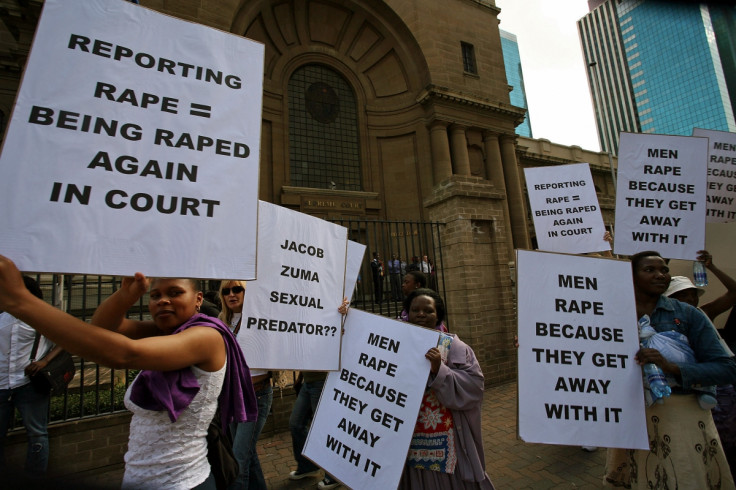 A South African municipality has come under fire from women's rights activists after introducing a scholarship programme that will fund young women in their studies but only if they can prove their virginity. The girls are checked twice before they are allowed to begin the course and on the return to the course after school holidays they will be asked again to prove their virginity.
On 22 January, the uThekela municipality, in KwaZulu-Natal in the east of the county around 150 miles from Durban, announced that 113 students would receive scholarships to pursue higher education in the country. But of these scholarships 16 were earmarked for "sexually inactive students".
The programme called the 'Maiden's Bursary Awards', was apparently introduced to encourage girls to "keep themselves pure and inactive from sexual activity and focus on their studies" according to the municipality that drew up the programme. But the programme has drawn criticism from women's rights groups saying it is misogynistic, that sexual activity has nothing to do with education and that there are no comparable tests for men.
Policy development and advocacy consultant for the Sonke Gender Justice project, Sisonke Msimang, based in Johannesburg told Al Jazeera that the fund mounts to "ridiculousness". She said: "Being sexually active and seeking an education have nothing to do with each other."
While the Department of Women in South Africa said they would be investigating the scholarships. A spokesperson said: "We don't support anything that undermines the rights of women, be it cultural or not. If these details are true, we will definitely find it objectionable, and engage with the municipality to resolve it."
But the municipality defended the bursary. A spokesperson told AFP: "Those children who have been awarded bursaries will be checked whenever they come back for holidays. The bursary will be taken away if they lose their virginity."
But one of the girls, a 22-year-old pharmacy student, selected for the award told News24 she did not mind the two check-ups she needed to take in order to apply. She said: "They open the vagina and look, but they don't insert anything in it. I have never heard of them getting it wrong."