16 people were killed at the First Pangyo Techno Valley Festival, an open-air pop music concert in South Korea, when the cover of a ventilation shaft they were standing on gave way.
The spectators fell 20 metres into an underground parking area. They had been standing on the grate to try to get a better view of 4Minute, a popular K-pop girl band, who were on stage performing at the time.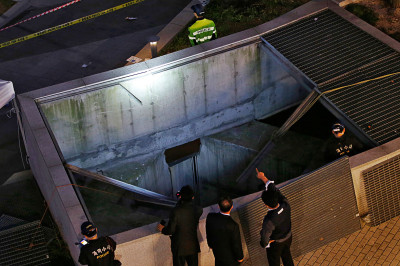 An image posted on Twitter shows concert-goers standing on the grate.
About 700 people were at the outdoor concert near a shopping mall in Seongnam, just south of Seoul, where the group 4Minute were among the acts performing.
The group features the singer and dancer Hyuna, who shot to fame after performing in the "Gangnam Style" music video by the South Korean rapper Psy.
The YTN television network, citing unidentified witnesses, said many of the spectators were female students. The victims weren't immediately identified.
The cause of the accident wasn't immediately known. "The injured are in serious condition so the number of deaths could rise," said an emergency services official.