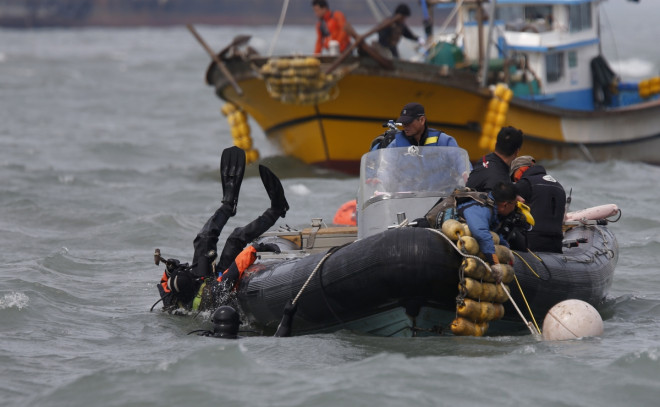 South Korea is disbanding its coast guard as part of sweeping reforms over the recent ferry disaster that killed at least 286 people.
Making the announcement, President Park Geun-hye tendered a tearful apology and said she takes the entire responsibility for the disaster that struck the vessel Sewol in which most of the victims were high school students.
"As the president responsible for the lives and safety of South Koreans, I offer my sincere apology for all the suffering inflicted upon the people," Park said in a televised address.
Park has formally apologised over the accident on several occasions, but this is the first time she has addressed the nation on television more than a month after the ferry sank.
"The ultimate responsibility for the poor response to this accident lies with me," she said.
A new safety agency will be in place to deal with rescue operations in case of any maritime disaster while the police authorities will lead the investigation, Park said.
The South Korean government has been facing stinging criticism and public anger over its handling of the disaster as many believe if the situation had been managed properly, more lives could have been saved.
Park said: "A 20-year-old vessel was bought and refurbished to add excessive capacity, then it was loaded with much more cargo than allowed with a false reporting on weight, but not a single person in the position to supervise stopped any of it."
As she was reading out the names of the victims who died while trying to save others, tears welled up in her eyes. With a choked voice and tears running down her cheeks, she said: "I believe they are the true heroes of our times."
The captain and three other crew members of the vessel have been indicted on homicide charges for abandoning it while it was capsizing.