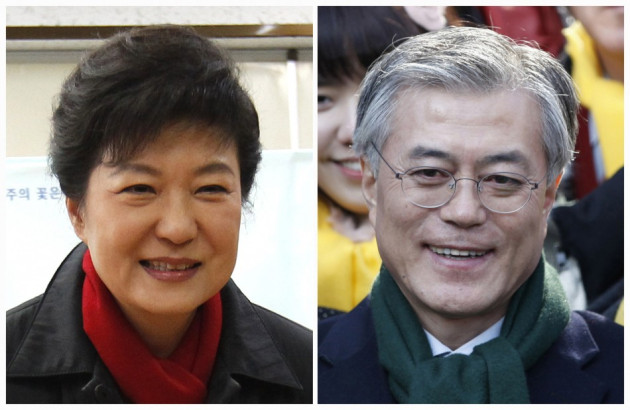 South Koreans have cast their votes in the presidential election which could turn out to be a historic election in the Korean peninsula.
Park Geun-hye, representing the ruling Saenuri party will become the first woman President of South Korea, if she defeats her opponent Moon Jae-in of the Democratic United Party.
However, a close contest is expected between the presidential candidates.
The National Election Commission (NEC) in Seoul expects a 75 percent turnout as more than 70 percent of the eligible voters have already cast their votes. The figure is considerably higher than the 63 percent turnout at the last presidential election in 2007. The Asia's fourth largest economy has around 40.5 million registered voters.
The voters have turned out in large numbers at polling stations despite a cold weather as the temperature dipped to as low as 10 degree Celsius below the freezing point. It is likely to have a direct impact on the election results as many young voters believed to render their support for Moon.
The election campaign has been dominated by domestic economic issues and employment generation in Seoul.
The polling station closes at 06:00 p.m local time (09:00 a.m GMT) while the results are expected to be announced little later.
"Though it's cold today, I hope you will take part in the voting and open up a new era that every one of you has yearned for," said Park, the 60-year old daughter of the former military ruler and President Park Chung-hee after casting her vote.
Meanwhile, her 59-year old rival, Moon, criticised Park's party over the corruption allegations which encompass the government.
"This overall crisis... will not be resolved by replacing the representative player. We must change the entire team. If you have been unsatisfied over the last five years, please change the world with your votes," said Moon.
Reports also suggest that there is no potential third contender unlike previous occasions if either of the candidates are not able to get majority support.