South Korea reports first MERS deaths as camels in Seoul zoo isolated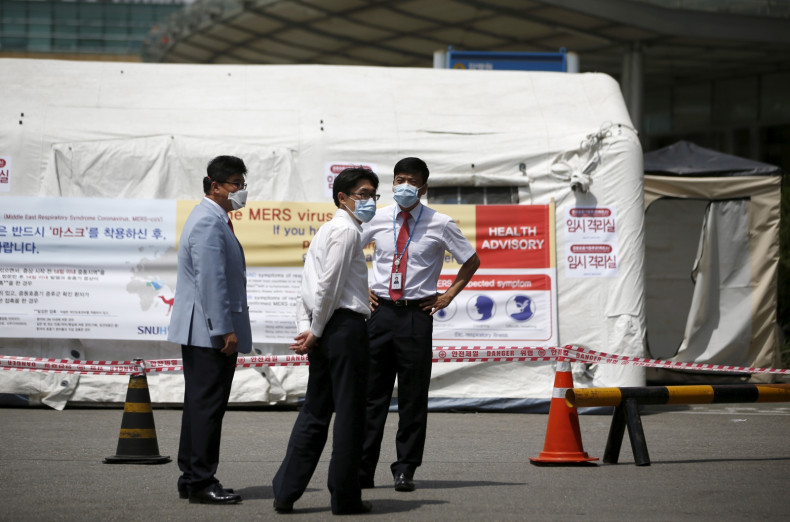 South Korea has reported first deaths caused by Middle East Respiratory Syndrome (MERS) as authorities are battling to contain the spread of the disease.
A 58-year-old woman and a 71-year-old man were declared dead due to the disease at separate locations. They both came in contact with a MERS patient in mid-May, South Korean heath ministry officials said.
The identities of the victims were not released. So far 25 people have been diagnosed with the MERS virus infection, which belongs to the family of coronaviruses.
Most cases were initially reported in Saudi Arabia and other states in the Middle East region but there was an outbreak in South Korea two weeks ago after travellers came in contact with infected patients.
About 700 South Koreans who have visited the region recently are being monitored and kept in isolation. Health officials are quarantining people who have come in contact with other patients.
"From now on, the government will mobilise all of its medical resources to eradicate any public concerns or fears as the issue is directly linked to the life and safety of our people," Choi Kyung-hwan, finance minister and vice prime minister for economic affairs, told a meeting, according to Yonhap news agency.
Though experts believe the virus is not contagious, South Korea is pressing ahead with precautionary measures.
Camels, which are usually thought to be major reservoirs of the virus, in the Seoul Grand Park in Gwacheon have also been isolated following the outbreak. The animals' samples have been sent to the Research Institute of Public Health and Environment to check whether the virus has infected them.