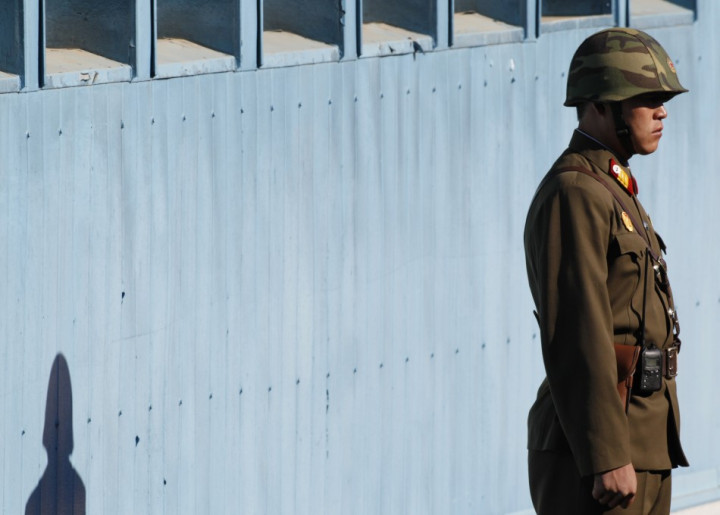 A man trying to swim across a border river into North Korea has been shot dead by South Korean troops after ignoring warnings, according to a defence ministry spokesman.
"He jumped into the Imjin river ignoring repeated warnings to stop by South Korean soldiers," the spokesman told AFP. "The soldiers opened fire and his body has been retrieved."
The spokesman added that it looked like the man was attempting to defect to North Korea. Defections from South Korea to to its Communist neighbour are extremely rare.
The Imjin river forms part of South Korea's western land border with North Korea and the incident took place some 40 kilometres (25 miles) north of Seoul.
The incident came after North and South Korea began a trial reopening of the Kaesong industrial park, after a five-month standoff.
Vehicles carrying South Korean workers entered the joint industrial zone, which sits on the border between the two countries, as they continue to negotiate on the economic venture.
Seoul's unification ministry said more than half of the 123 South Korean companies based in the zone will resume operations as part of the trial.
North Korea withdrew its workers in April 2013, after North Korea's third nuclear test led to a marked deterioration in relations.