The decision of South Korean Prime Minister Hwang Kyo-ahn to not extend the country's most hyped graft probe has disappointed the country's special prosecutor.
Lee Kyu-chul, a spokesman for the special prosecution team, said on Monday (27 February), "We found it very regrettable that the acting president Hwang Kyo-ahn did not accept the request to extend the investigation period in a situation where the probe has not been finished yet."
"The special prosecutor's office will complete its investigation in a thorough manner," Lee added.
Acting president Hwang had earlier said the investigation of the special prosecutor probing an influence-peddling scandal that could overthrow President Park Geun-hye would not be extended.
During a televised address, Hwang's spokesman Hong Kwon-heui said that the investigation team had done its work and in the country's best interests it was good to conclude the probe as scheduled on Tuesday.
"After much deliberation the acting president has decided that it would be best for the country's stability to not extend the special investigation and for the prosecutors to take over," Hong said.
The corruption scandal involving President Park broke out in 2016 and had led to weekly protests by tens of thousands of Koreans. It was alleged that Park had colluded with her close aide Choi Soon-sil and sought monetary donations from big corporations for two of the latter's foundations.
The 65-year-old scandal-hit president was impeached in December by parliament after 234 lawmakers voted against her. She remains in office but has been stripped of powers while the Constitutional Court decides whether to unseat or reinstate her.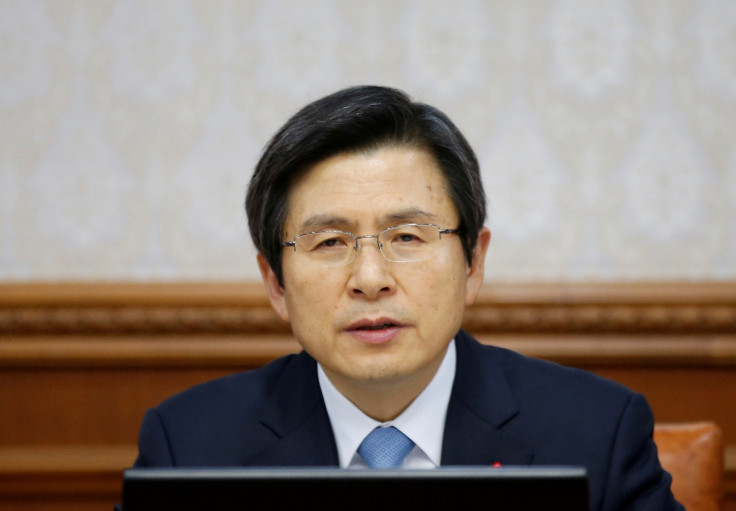 If the court upholds the impeachment, South Korea will hold a presidential election within 60 days.
Hwang, who is serving as the prime minister of the country since 2015, was seen as a potential candidate if Park's impeachment was upheld.