South Korean court rejects Samsung heir Lee Jae-yong arrest plea for lack of evidence
Lee's arrest would have caused an immediate void in the company's leadership.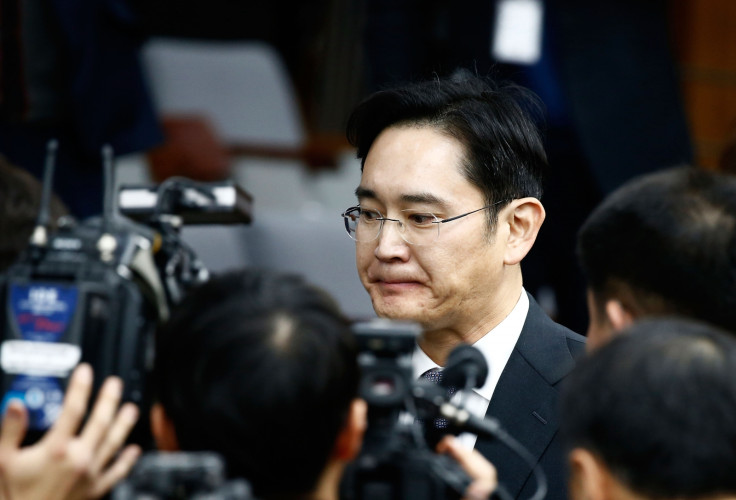 In a major relief to the Samsung Group, the company's de-facto leader Lee Jae-yong's arrest plea by South Korean prosecutors was rejected by a Seoul court on account of lack of evidence in a graft scandal that led to the impeachment of President Park Geun-hye.
"After reviewing the contents and the process of the investigation so far ... it is difficult to acknowledge the necessity and substantiality of an arrest at the current stage," the court ruling said.
The latest decision is a big blow for investigators who sought Lee's arrest on charges of bribery, embezzlement and perjury. Lee's arrest would have caused an immediate void in the Samsung Group's leadership at a time when it is facing a reputation crisis on account of the Galaxy Note 7 fiasco.
Prosecutors made their case saying Lee gave 43bn won ($36.3m, £30m) worth of bribes to Park's jailed friend Choi Soon-sil in return for the state-run pension fund's backing of a merger of two Samsung affiliates. Although Lee admitted to promising the money to Choi he denied it was a bribe. However, last week after 22 hours of questioning by investigators Lee admitted to giving the money following Park's demand.
Even if Lee did gave the money there was no hard evidence it was for any kind of reciprocal favours, the court observed. The alleged bribe indicts Lee in particular as the controversial merger was seen as paving the way for the succession of the group from the ailing Samsung Electronics Chairman Lee Kun-hee to his only son Lee Jae-yong.
Samsung has largely remained a family controlled conglomerate since Lee's grandfather Lee Byung-chul founded the company. Although many shareholders have opposed such a structure, the younger Lee has been touted to take over the top job officially from his father sometime this year.
© Copyright IBTimes 2023. All rights reserved.