South Korea is calling for international cooperation in punishing North Korea for its "terrorist act" in assassinating Kim Jong-nam, the estranged step brother of the North Korean leader Kim Jong-un. Seoul authorities say the murder has only underscored Pyongyang's "brutality".
Authorities in South Korea said they are preparing for more provocations from its rival neighbor, with an expectation that the reclusive regime may want to divert the global attention from the high-profile murder.
"We could clearly understand the latest incident reaffirmed the unpredictability and brutality of the North Korean regime," said Jeong Joon-hee, spokesperson for the South Korean unification ministry. He added that Seoul is closely monitoring the situation with the armed forces kept on high alert.
South Korean officials have formally confirmed that they perceive the murder as a state-sponsored act and no one other than the North Korean regime should be held accountable for the assassination.
Meanwhile, South Korea's prime minister and the interim President Hwang Kyo-ahn has thrown his weight behind the investigation, suggesting the North Korean regime is behind the murder of the leader's outcast half-brother.
Calling it as an "unacceptable inhumane criminal act," he said: "If we put together the announcement by Malaysian authorities and various pieces of information and circumstances, it appears that the North Korean regime is behind this incident.
"This clearly demonstrates the reckless and brutal nature of the North Korean regime that uses whatever means possible to stay in power," Hwang said. "We should also thoroughly prepare against the possibility of the North's other provocations that could be staged to deflect international attention [from the murder of Kim]."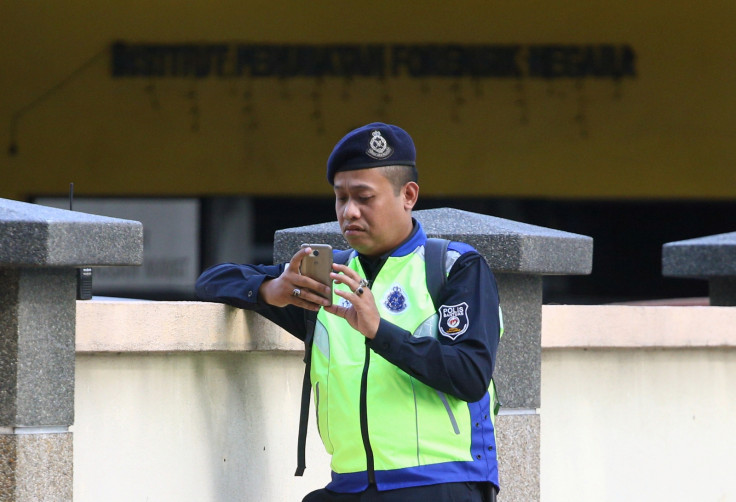 Kim was murdered by two female assassins, thought to be at the behest of Pyongyang, at the Kuala Lumpur International Airport. So far, Malaysia has arrested two female suspects and two others while on the hunt for more accomplice including North Koreans.