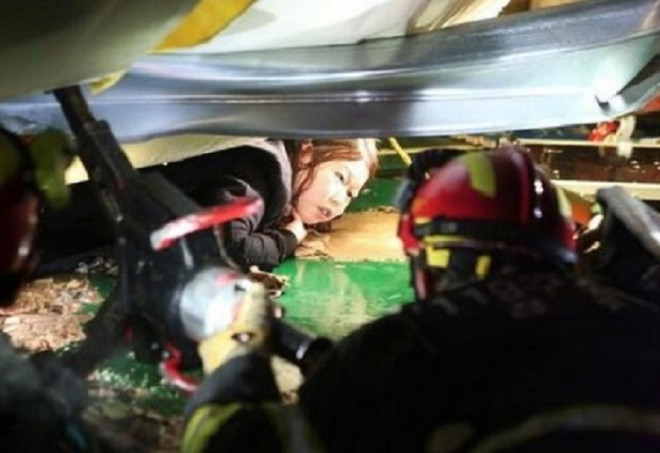 Eight university students are said to have been killed in a building collapse in South Korea.
A further 10 people are feared trapped after the roof of the auditorium at the Mauna Ocean Resort in Gyeongju, southeast of Seoul, caved under the weight of heavy snow.
But no official cause has been issued at this stage.
Some 60 students from the Busan University of Foreign Studies were said to be buried by the metallic structure and thirty others were taken to a nearby hospital for further treatment, according to local broadcaster YTN.
One student told the news channel: "The ceiling came crashing down at the front near the stage.
"Then pandemonium broke out and everyone started rushing towards the exits, shouting and screaming."
Around 450 first year students were taking part in an orientation event when the incident occurred at 9pm local time.
Pictures appearing on the internet show fire crews trying to rescue the students from the crushed building.
A fire service spokesman said: "Heavy equipment has been brought in to clear the debris."
Some of the students managed to escape by themselves.
The region had been experiencing heavy snowfall over the past week and is said to be jeopardising ongoing rescue efforts.