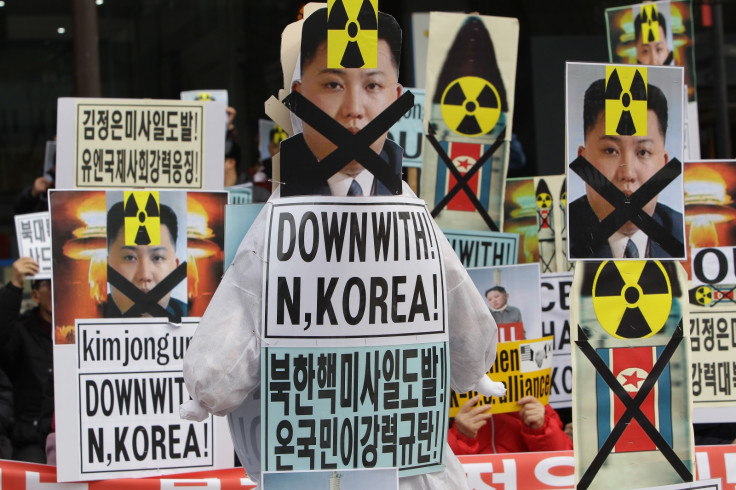 The South Korean government has warned their citizens in China and south-east Asia to beware of "dangerous acts" by North Korea. The warning came amid reports that North Korea could have sent agents to these countries to abduct or attack South Koreans.
According to South Korea's Foreign Ministry, Christian missionaries, journalists and North Korean defectors to the South are the prime targets of potential North Korean agents. South Korean embassies in the region have urged their citizens to remain extra vigilant and avoid contact with North Koreans.
Sun Nahm-kook, a deputy spokesperson for the South Korean Foreign Ministry, said: "The government has stepped up monitoring over the possibility of dangerous acts by the North against our citizens and has strengthened security measures for the safety of our citizens."
South Korea believes that the North is orchestrating these attacks in China and the other south-east Asian countries in retaliation over the South granting asylum in April to workers from a North Korean restaurant in China. North Korea has accused the South of abducting 12 waitresses and a manager who worked at the restaurant.
South Korea's Yonhap news agency reported on 26 July that North Koera's leader Kim Jong-un had sent at least 10 teams of agents to China and south-east Asia to target South Korean citizens. They were quoting sources who are familiar with the North.
Describing Seoul's actions as "hideous abduction", they have demanded the return of the restaurant workers. The two countries have remained rivals since the 1950-53 Korean War and roughly 29,000 people have fled from North Korea to South Korea since then, including as many as 1,276 in 2015.
Tensions have continued to escalate between the two Koreas in recent weeks, with South Korean officials criticising North Korea on 20 July for broadcasting stringers of numbers over the radio in an alleged attempt to communicate with spies. According to South Korea's Unification Ministry, stringers of numbers had been broadcast over the radio from North Korea, prompting them to urge the North to "desist from such outdated practices".