South Korea's impeached leader Park Geun-hye appeared in a local court in Seoul on Thursday (30 March) as prosecutors seek her arrest over the influencing-peddling scandal, which led to mass protests and ultimately her ousting as the 18th president.
The court will decide whether Park should be arrested and the verdict is expected by late Thursday or early Friday (31 March). If the court issues the writ, Park will immediately be taken to a detention centre in southern Seoul.
The 65-year-old faces series of high-level corruption allegations, including allowing longtime confidante Choi Soon-sil to access classified government documents to favour business interests. She has being charged with bribery, abuse of power, and coercion amid an array of illegalities. She could face up to 10 years in prison if found guilty.
Meanwhile, security was beefed up outside the court as Park arrived at about 12pm local time (4am BST) for the hearing. More than 2,000 security personnel were deployed as both supporters and opponents of Park gathered in the area surrounding the court.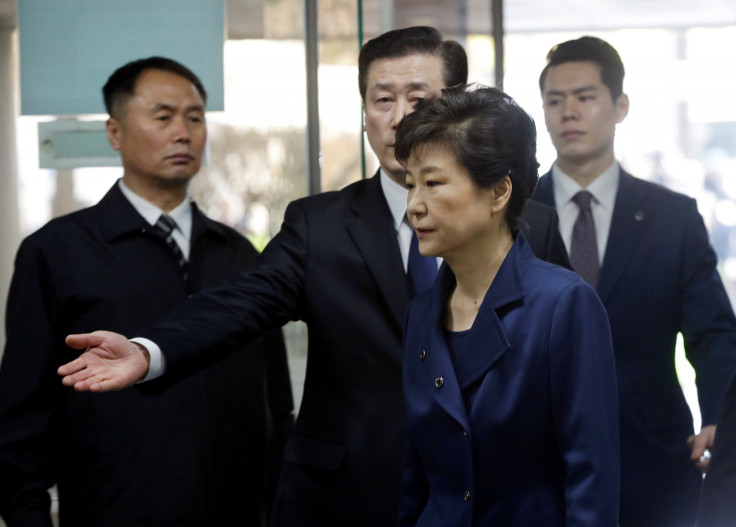 Park did not answer any questions that reporters put forth while heading to the courtroom. Prosecutors had filed the request seeking Park's arrest on 27 March, days after she was stripped of executive immunity.
In the marathon interrogation following parliament's decision to uphold her impeachment, Park denied any wrongdoing. Her close friend, Choi, and several other top figures have already been arrested and are currently facing trial.