South Korea's tainted Park Geun-hye says 'sorry'
Impeached leader Park apologises to public as she faces lengthy interrogation over corruption scandal.
South Korea's impeached leader Park Geun-hye has apologised to the public as she is set to face prosecutors as a criminal suspect stripped of the executive immunity that she enjoyed as president.
Park, the country's first democratically elected leader to be impeached, is to be grilled by prosecutors on Tuesday, 21 March, over her role in the large-scale influence-peddling scandal.
Addressing reporters at the Seoul Central District Prosecutors' Office, she said: "I am sorry to the people. I will faithfully go through the interrogation."
This is the first time prosecutors will question her since she lost her immunity, a protection Park had refused to give up until the constitutional court delivered its final verdict.
Park faces a series of charges including bribery, abuse of power and coercion. The embattled leader is accused of allowing her confidante, Choi Soon-sil, to secretly access government documents and extort money from some big companies. Park could face more than 10 years in prison if she is proven guilty.
While the interrogation is expected to last several hours and likely to go past midnight, the questioning will not be recorded in any form as Park's party and her attorneys have refused to allow it. Before the start of the questioning, Park briefly met with senior prosecutor Roh Seung-kwon, who is said to have sought her honest cooperation.
Two of Park's lawyers will be alternatively present throughout the prosecution. Security forces have been deployed to prevent any untoward incident.
Scores of Park's supporters have also gathered outside the building and at her residence calling for invalidating her impeachment.
Meanwhile, North Korea commented that Park's removal from office is a "stern judgement of history". The statement carried by the official mouthpiece Korean Central News Agency (KCNA), Pyongyang said: "South Koreans' candlelight vigils were unprecedented expressions... of grudge and anger against dictator Park and her fellows."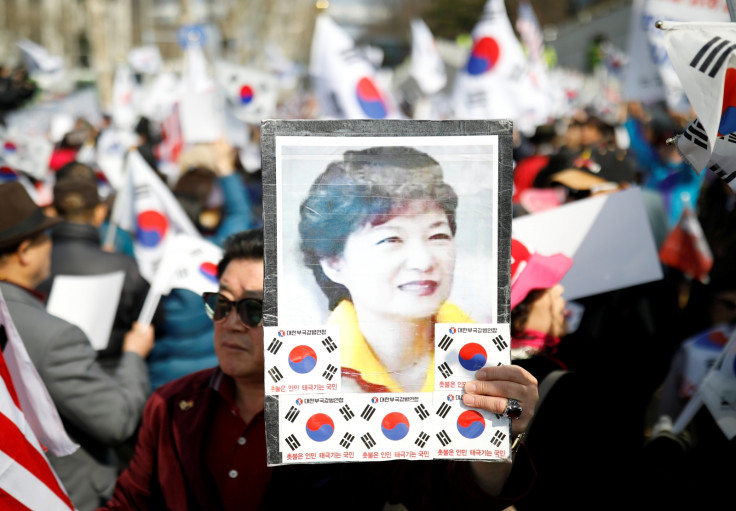 © Copyright IBTimes 2023. All rights reserved.