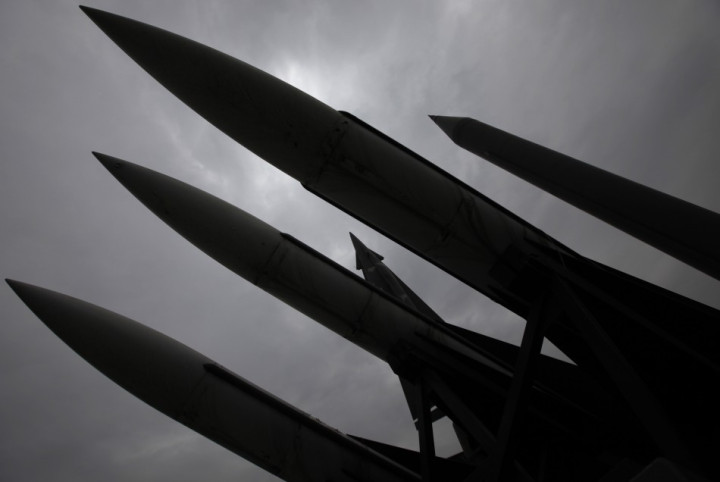 South Korea has begun final preparations to launch the Korea Space Launch Vehicle-1 (KSLV-1), also known as Naro-1.
"The transportation of the Naro-1 to its launchpad was completed," said the Korea Aerospace Research Institute.
It will be Seoul's third attempt to send a rocket to space after the first two launches, in 2009 and 2010 respectively, were not successful.
The launch was originally scheduled in October but delayed because of technical problems. The vehicle is primarily aimed at collecting information on space radiation and will be crucial in Seoul's space ambitions.
Reports suggest that North Korea was trying to take advantage of the latest development by preparing its own missile launch.
Images collected by the satellite operator DigitalGlobe showed an increased activity in the North's Sohae Satellite Launch Station. The increasing number of people and trucks in the launch site were "consistent" with an earlier failed launch.
"Given the observed level of activity noted of a new tent, trucks, people and numerous portable fuel/oxidiser tanks, should North Korea desire, it could possibly conduct its fifth satellite launch event during the next three weeks," said the satellite operator.
The impoverished country is under heavy US-backed sanctions over its nuclear ambitions. The defiant nation carried out two nuclear tests earlier in 2006 and in 2009.
The US and other countries have said Pyongyang has been using the rocket launch to test its nuclear missiles which has been constantly denied by Pyongyang.
North Korea is thought to be developing a long-range ballistic missile capable of striking the US with a range of up to 6,700km. Its last attempt, in April, failed.