South Sudan and Sudan: From "Economic" to Plain War?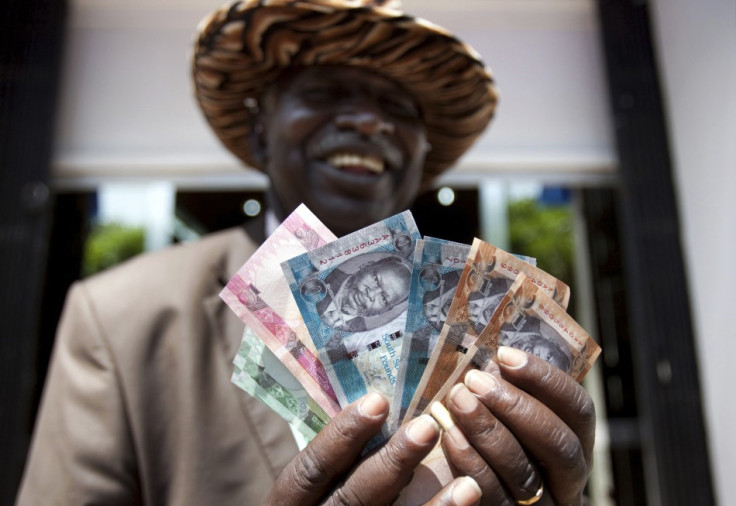 A Southern Sudanese official says northern Sudan has declared "economic war" by violating an agreement and issuing a new currency just weeks after the two countries split.
Pagan Amum said on Monday that many Southern Sudanese are still holding old Sudanese pounds, which the northern government has now declared illegal.
South Sudan also released a new currency, also called the pound, shortly after its July 9 independence.
Amum says the north had agreed not to issue a new currency until six months after the south did, adding that the unplanned move will cost the southern government at least $700 million.
Northern officials have so far refused to comment.
The two countries still have not resolved major issues including a disputed border region, oil management and revenues and tensions between the two are rife.
Analysts warn that the relationship between Sudan and South Sudan is so tensed and with so many points of discord that violent conflict could once again erupt quite easily.
The countries are still at loggerheads regarding the unresolved border issues of Abyei, Blue Nile, and South Kordofan, with each one of these provinces, all currently under northern control, having an important strategic value.
South Sudan President Salva Kir recently made it very clear that he believes that oil-rich Abyei belongs to the pro-southern Dinka Ngok, and that the Comprehensive Peace Agreement (CPA) makes no mention of northern control.
In the lead-up to southern independence, troops from both sides flooded into Abyei, giving rise to a series of armed clashes. Since then, both sides have ostensibly withdrawn and Ethiopian troops have been deployed as a part of a UN-brokered peace deal.
However, for now, the people of Abyei are still waiting to vote in a referendum that will determine their future status and will see their province either annexed by the North or the South.
The areas of Blue Nile and South Kordofan also loom as unresolved border issues, and both areas are economically important and are home to large swathes of population with cultural and historical ties to the South.
The Sudanese government has recently been accused of sending troops that targeted civilians and according to leaked UN reports, over 7,000 people in South Kordofan went missing last month after they were herded out of a refugee camp by northern forces.
The road to peaceful and amicable relationship between the two countries is long. On top of disputes over border territories, both countries also have their share of domestic problems.
Among South Sudan's priorities will be the need to transform the Sudan People's Liberation Army from a guerrilla force to a standing army. While the government has already announced it will enlist professional soldiers, train officers, and try its hardest to stop sectarian and tribal differences in the corps by using a sparkling-new national narrative, the task will be long, and many obstacles still stand in the way. Having a solid army, under the total control of the government is a necessity if the country does not want to risk coups.
It has also said it will begin to use the South's oil revenues to purchase newer arms on the global market as sources say it fears the North may choose to press its military advantage and push for a favourable outcome on outstanding border issues during the transition phase.
The South has moved quickly to issue a new currency, and the North following suit earlier this week, only resulted in more speculation and uncertainty.
Analysts now warn that in retort, the authorities in Juba could use their $700 million US worth of old Sudanese pounds to further disrupt the northern economy. Given the current strain in North-South relations, an agreement over lease rates for the South to ship its oil through northern infrastructure and to global markets seems now seem more and more problematic.
The situation between the two Sudan's remains extremely precarious, and with so many critical issues going unresolved, the two could rapidly end up entrenched in another circle of violence.
© Copyright IBTimes 2023. All rights reserved.