South Sudan: Dinka and Nuer 'stockpile weapons' as plan to create more states fuels tension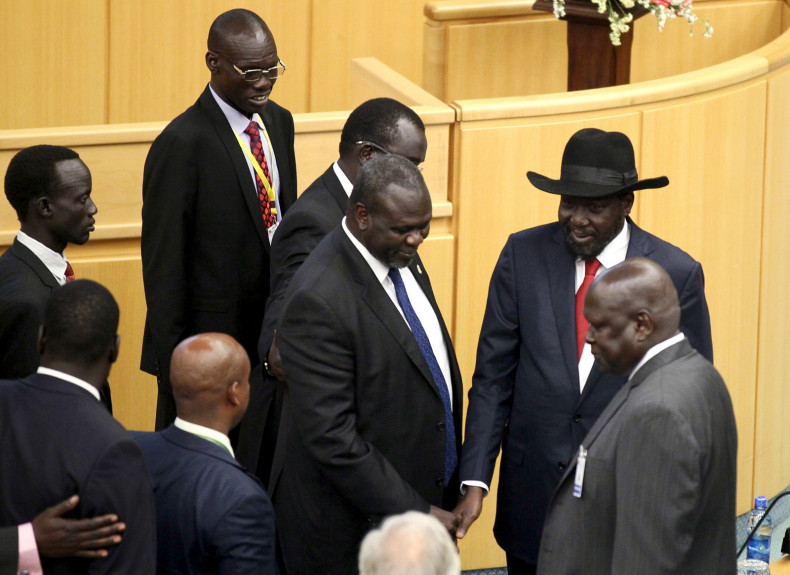 The warring sides in South Sudan are stockpiling weapons and ammunition months after leaders of both factions agreed on a ceasefire, the United Nations has warned. War erupted in 2013 when President Salva Kiir, from the Dinka ethnic group, accused then vice-president Riek Machar, from the Nuer group, of plotting to overthrow the regime.
The accusations sparked violence in the country, where factions loyal to Kiir and Machar engaged in tit-for-tat violence that resulted in the death of more than 10,000 people. The ceasefire, the latest in a long list of agreements subsequently broken with fresh violence from both sides, was reached in the capital Juba in August after Kiir initially refused to accommodate some of the rebels' request.
However, the UN Security Council warned both the government and opposition are stocking weapons. The council said in its latest report that parties were "persistently failing to implement a permanent ceasefire and failing to agree meaningfully to security arrangements that are requisite for the establishment of the transitional national government".
Further tensions are spreading across the country due to Kiir's decision to increase the number of states from 10 to 28. The UN said Kiir's plan undermines the principle of power-sharing underpinned in the latest peace deal.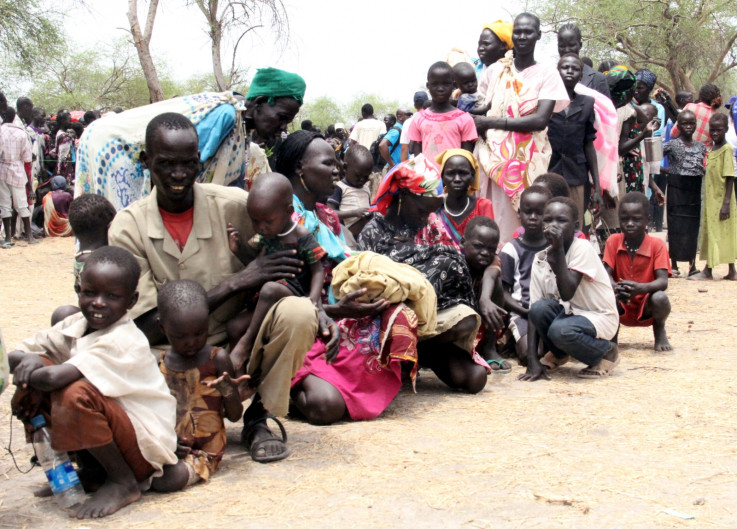 Displaced residents wait at a World Food Program (WFP) in South Sudan
Reuters/Denis Dumo
In October, General Johnson Oloni, head of the Shilluk militia, warned he might take up arms again after he alleged the government attacked civilians. He also expressed anger at what he perceived as the "wrongful" occupation of this tribe's land by the government and Kiir's decision to create more states. Shilluk is South Sudan's third largest tribe, after Dinka and Nuer.
"South Sudan has a long history of violent disputes over internal border demarcation," the UN report continued. "Implementation of the decree and the consequent discussion over the exact borders as well as competition over new governorships may inject new drivers of conflict into the ongoing civil war."
Both warring sides have been accused of recruiting child soldiers as young as 13 to use in combat and several NGOs have warned war crimes are being committed. The civilian population is also at risk of a man-made famine, with the UN warning thousands of children might face starvation.
In October, Uganda announced it would pull out its troops - deployed in 2013 to assist Kiir - as part of the peace agreement. The troops are supposed to be replaced by neutral forces. Six rival generals have already been targeted with sanctions and travel bans, while the US called for the inclusion of South Sudan's army chief and a rebel commander to the sanction list.