South Sudan 'at the Precipice' President Obama Warns
President Barack Obama warns of civil war in wake of failed coup and sectarian killings in South Sudan.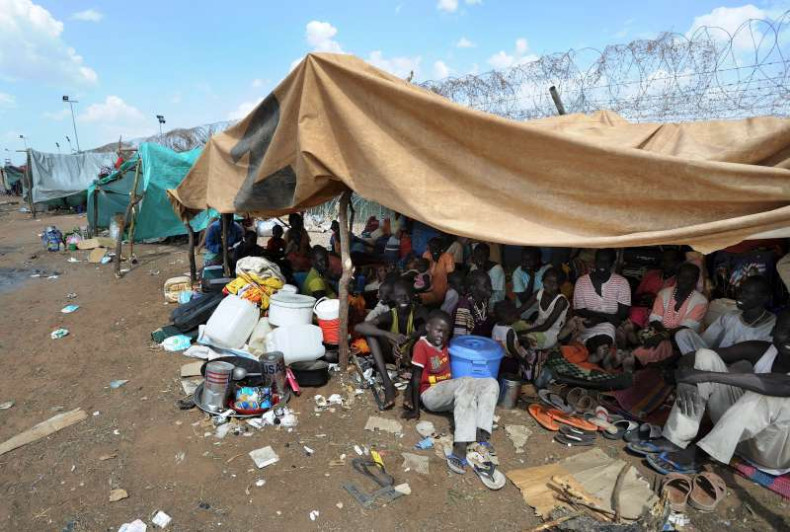 South Sudan is on the verge of civil war, US President Barack Obama has warned.
In a letter to Congress, Obama warned that the fledgling country, which broke away from Sudan two years ago, was "at the precipice" of collapse, and faces a return to "the dark days" if firm action were not taken.
"In 2011, millions of South Sudanese voted to forge a new nation, founded on the promise of a more peaceful and prosperous future for all of South Sudan's people" Obama said .
"Today, that future is at risk. South Sudan stands at the precipice. Recent fighting threatens to plunge South Sudan back into the dark days of its past.
"Inflammatory rhetoric and targeted violence must cease. All sides must listen to the wise counsel of their neighbours, commit to dialogue and take immediate steps to urge calm and support reconciliation."
Volence in South Sudan erupted in the capital of Juba when President Salva Kiir accused his ex-deputy Riek Machar of a failed coup on Sunday 15th December.
Mr Machar, who was sacked by Mr Kiir in July, has denied the coup and any links to the violence.
The accusation of the coup sparked violence between the Dinka tribe of President Salva Kiir, and the ousted vice-president Riek Machar's Nuer ethnic group.
The political fight has turned into sectarian killings and claimed hundreds of victims.
At least 500 people are believed to have died since the beginning of the conflict .
According to the Office for the Coordination of Humanitarian Affairs (OCHA), at least 34,000 people have fled their home towns.
Allthough the fighting in Juba seems to have abated, the killings are extending to other areas of the country.
South Sudanese rebels took over the town of Bor on Thursday, killing at least 19 people and causing thousands to flee the town, to shelter at the UN Mission in South Sudan.
Three United Nations peacekeepers from India were also killed on Thursday.
Announcing the deaths at a UN meeting in New York, India's UN Ambassador Ashok Mukerjisaid said the peacekeepers were "targeted and killed" during Thursday's attack by ethnic Nuer youths on the base.
UN deputy spokesman Farhan Haq said more casualties were feared.
According to Obama, South Sudan leaders can collaborate to end the conflict:
"South Sudan's leaders must recognise that compromise with one's political enemy is difficult; but recovering from unchecked violence and unleashed hatred will prove much harder."