The South Sudanese President Salva Kiir has arrived at a gathering of African leaders in Juba to sign a peace deal to end the country's two-year ethnic civil war, a bitter conflict which has displaced 2.2 million people since it started.
Kiir is expected to sign the deal after provoking the wrath of the international community in Addis Ababa when he refused to agree to terms for power-sharing. It is understood that he will list his concerns with the agreement which was signed by opposition leader Riek Machar in the Ethiopian Capital.
Under the terms of the treaty Machar will return to his post as vice-president, the position he held at the outbreak of the civil war. The peace deal follows months of negotiations hosted by Ethiopia and a number of broken ceasefires.
The deal is against a backdrop of ongoing violence in the country. Rebels claimed the capture of a town south of Juba adding that it had clashed elsewhere in the country with government forces, Reuters reported.
The UN has accused both sides of the conflict of grave human rights violations. Briefing the UN Security Council, Ellen Margrethe Løj, head of the UN Mission in the South Sudan said the cessation of hostilities agreed to in Addis Ababa and a ceasefire had not been observed.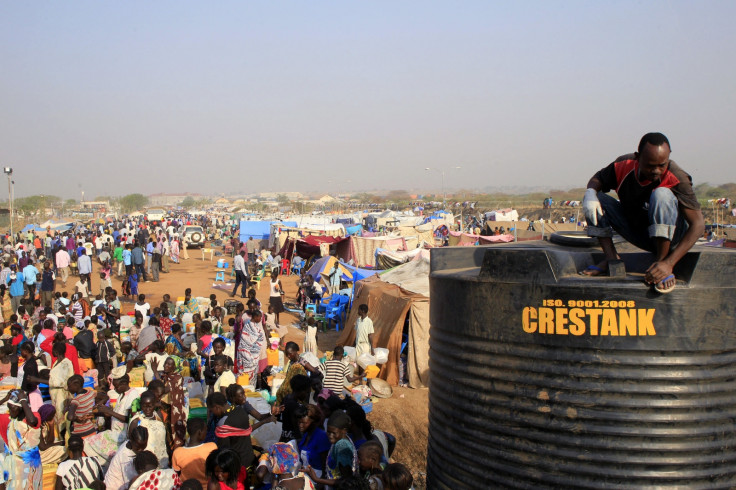 Under-Secretary-General to Humanitarian Affairs Stephen O'Brien told the council that: "As of today, over 2.2 million people have been displaced due to the conflict, an increase of 200,000 since the beginning of this year.
"The scope and level of cruelty that has characterised the attacks against civilians suggests a depth of antipathy that goes beyond political differences. Allegations include rampant killing, rape, abduction, looting, arson and forced displacement and even such horrific acts as burning of people inside their own homes," he added.
Civil war erupted in South Sudan less than three years after the newly created nation split from its predominantly Islamic neighbour Sudan.
In December 2013 the nation's first president, Salva Kiir, accused his deputy of attempting to replace him in a palace coup.
Since then a series of tit-for-tat killings has caused South Sudan to descend into an increasingly bloody civil war fought along ethnic lines.