South Sudan President Salva Kiir declares 'unilateral ceasefire'
The announcement was made without a political deal with various ethnic militias fighting his troops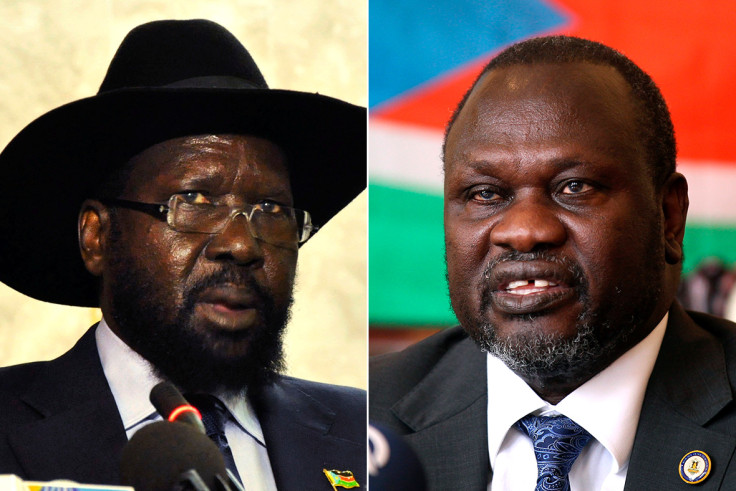 The president of war-ravaged South Sudan has declared a unilateral ceasefire, according to new reports.
The world's youngest and poorest country has been embroiled in a civil war since 2013, instigated by political rivalry between President Salva Kiir, an ethnic Dinka, and his former deputy Riek Machar, a Nuer.
The two leaders signed a peace deal last year, but recent fighting took on an increasingly ethnic dimension, with the UN earlier warning of the risk of ethnic cleansing, sparking the worst refugee crisis since the 1994 Rwandan genocide. At least two million people are internally displaced in South Sudan, and thousands have died.
In a speech in the South Sudanese capital Juba on 22 May, Kiir declared a unilateral ceasefire as well as the release of political prisoners but, without a political deal with rebels, it is still unclear whether the announcement can bring long-lasting peace.
"I directed the prosecutor general to immediately review the cases of those who have committed crime against the state, commonly known as political prisoners, and ensure the necessary steps taken are taken to lead their release," Kiir is quoted by Reuters news agency as saying, as he officially launched a much-awaited national dialogue initiative. "I am also declaring unilateral ceasefire effective from today."
Kiir also barred Machar, who fled the country last July, from returning to South Sudan to take part in a political settlement. The South Sudanese opposition has described the negotiations to end the war as "bogus".
It is not the first time Kiir has declared a ceasefire, and he has yet to release any political prisoners, commentators have said. The announcement offered no hint as to whether Kiir would be willing to negotiate with the various ethnic militias fighting his troops – the largest of which is Machar's SPLM-IO.
"There's no good incentive for the opposition movements to put down their guns because they're not being offered any political settlement," Alan Boswell, a South Sudan expert, told Reuters.
© Copyright IBTimes 2023. All rights reserved.