South Sudan: Is the new bout of bloodletting the start of a civil war?
IBTimes UK looks at South Sudan, where warring sides declared a ceasefire after violence killed more than 200.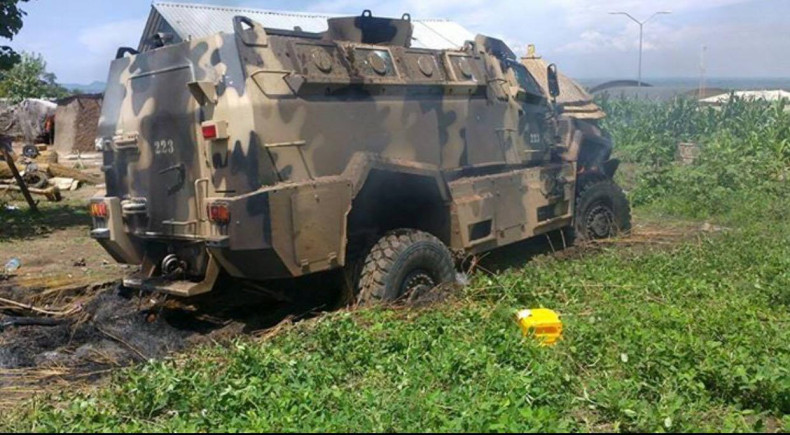 South Sudan, the world's youngest country, has spent much of its short life at war with itself.
While a fragile peace deal was signed in August last year, effectively ending the 2013-2015 civil war which killed tens of thousands and displaced 2.2 million, renewed fighting broke out on 7 July between forces loyal to President Salva Kiir and Vice-president Riek Machar.
On 11 July, Machar urged his troops to stop fighting, a couple of hours after Kiir unilaterally declared a cessation of hostilities. But is this recent bout of bloodletting the start of a new civil war?
Why was the country at war before?
South Sudan gained independence from Sudan in July 2011, but the ruling party, Sudan People's Liberation Movement (SPLM) which originally led the way for independence, soon became divided and fought for power.
In February 2013, Kiir dismissed senior members of the SPLM – effectively removing Machar from his position as first deputy chairman. The executive order was later revoked.
The civil conflict found its roots in the November 2013 dismissal of the then Vice-president Machar (from the Nuer group) and his cabinet, by President Kiir (an ethnic Dinka) who accused Machar of an attempted coup.
In mid-December 2013, political infighting spread like wildfire in the streets of the capital, Juba, and then across the nation, displacing 413,000 civilians in the first month of conflict.
Since the onset of the civil war, tens of thousands of civilians were killed in attacks, often targeted because of their ethnicity or perceived allegiances – with the violence taking on an ethnic dimension, with largely Dinka government soldiers singling out non-Dinka local armed groups.
The conflict left almost half the population of 11m people struggling to find food with over 720,000 people having escaped to neighbouring countries in search of safety. However, a displaced majority are still trapped in South Sudan.
After a handful of attempted ceasefires, and at least seven peace deals signed over the course of the war, the opposing parties agreed on a peace accord in August 2015.
In April this year, there was tentative hope for peace after Machar was sworn in, as vice president, to the transitional government of national unity led by president Kiir – in a move to cease hostilities and abuses in keeping with the August 2015 peace agreement.
"Machar's return will now set the peace process in motion. It is now possible to proceed with the formation of the transitional government of national unity. We also hope that his return will bring to an end the two-year-old conflict in the country," Sabit Abbe Alley, South Sudanese ambassador to the UK, said at the time.
Since then, however, the fragile peace deal was repeatedly violated with fighting between South Sudan's army, the Sudan People's Liberation Army (SPLA), and the rebel SPLA in Opposition (SPLA-IO) spreading to the previously uncontested western part of the country.
Violence overspilled in to Western Equatoria – one of South Sudan's 10 states – in May 2015, when tensions between ethnic Dinka cattle herders and non-Dinka farming communities ignited fighting between government forces and allied militia in the town of Mundri. The situation remained highly unstable.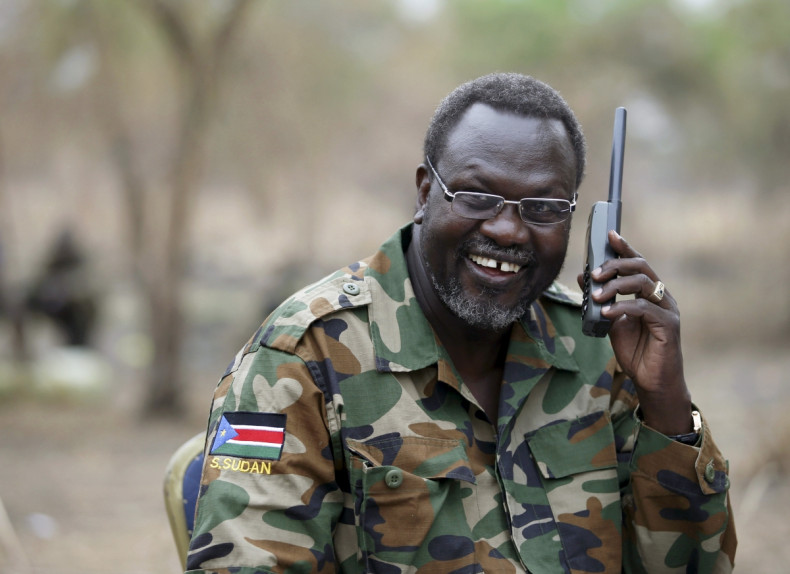 Why has violence resumed?
The most recent violence erupted when Kiir and Machar's troops began shooting at each other after five soldiers loyal to the president were shot dead by Machar's troops at a roadblock on Thursday (7 July).
A unit of Kiir's elite troops exchanged gunfire with Machar's bodyguards, as the two men met for talks, at the presidential palace on Friday (8 July).
This sparked heavy exchanges of gunfire and artillery that rocked the Gudele and Jebel suburbs of the capital Juba that killed more than 100 people.
Is fighting synonymous with a new civil war?
In some of the fiercest clashes yet, explosions and heavy weapons gunfire were heard across Juba on Monday (11 July) as tanks and helicopters were involved in what was the fifth day of fighting.
According to aid workers in the capital, the humanitarian situation is dire and deteriorating. Food supplies were running low as tens of thousands of people were forced to flee their homes, taking refuge in United Nation (UN) bases. More than 200 people were confirmed dead.
Growing fears that recent fighting would leave the peace agreement in tatters were momentarily quelled after the president and vice president both ordered their loyalists to cease hostilities after speaking over the phone on 11 June.
"All the commanders of (Kiir's) forces are directed to cease any hostility and abide by the order and control their forces," a presidential spokesman was quoted as saying by Reuters. "President Salva Kiir is determined to carry on his partnership with Riek Machar."
Ordering his troops to stand down, Kiir declared a unilateral ceasefire. "The president has declared a unilateral ceasefire, I want to reciprocate the declaration of unilateral ceasefire," Machar then told local media.
While it is still unclear what each side's goals are in terms of recent fighting, and how much control Kiir and Machar have over their forces, shell-shocked residents in different parts of Juba confirmed they had not witnessed any clashes on Tuesday (12 July) morning. SPLA troops were back in their barracks and some shops has opened their doors for business.
The airport, which had been mostly closed except to military traffic, was re-opened, Information and Broadcasting Minister Michael Makuei confirmed on state TV. The foreign ministers of four East African countries are expected to arrive in the capital for crisis talks. The Japanese and Ugandan governments are expected to evacuate their citizens, with other embassies and organisations advised against a stay in Juba for nonessential staff.
"For the moment, the permanent ceasefire, though increasingly strained, continues to hold in the civil war's major conflict theatre," peace organisation Crisis Group stated on 12 July. "Renewed conflict would be devastating for South Sudan."