Uganda now home to 450,780 people fleeing war-torn South Sudan
South Sudan joined Syria, Afghanistan and Somalia as nations with more than 1 million refugees.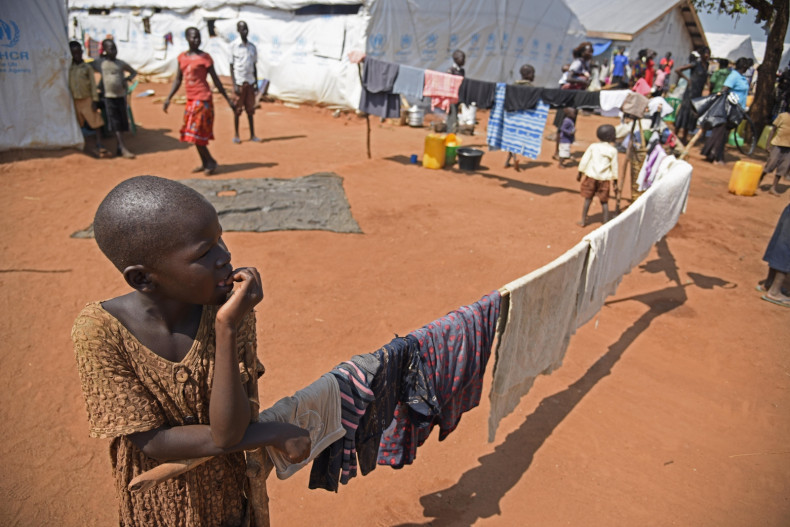 More than 450,780 people have now fled war-torn South Sudan to Uganda, which continues to receive the highest number of new arrivals, followed by Ethiopia and Democratic Republic of Congo (DRC).
While a fragile peace deal was signed in August last year, effectively ending the 2013-2015 civil war which killed tens of thousands and displaced 2.2 million, renewed fighting broke out on 7 July between forces loyal to President Salva Kiir, and fighters loyal to former vice-president Riek Machar — killing more than 300.
This setback to peace efforts is responsible for the latest surge in those fleeing, driving just over 220,320 people to neighbouring Uganda since July 2016. Uganda has commendably kept its doors open to the new arrivals, United Nations refugee agency (UNHCR) previously said in a statement. As of 18 October, there were 323,964 South Sudanese refugees in Uganda.
New clashes broke out on Wednesday (9 November) between loyalist forces and rebels, just metres from the Ugandan border point of Oraba, forcing UNHCR and NGOs on the ground to halt their activities for a few hours.
After refugees effectively became stuck at the border in Oraba, before overcrowded buses arrived to drop them off at the Kuluba transit centre on the other side of the frontier. As refugees walk out of the vehicles, stunned by the latest events, a young woman carrying her one and a half year baby, described her escape.
"When we woke up around 7am, the shooting started. We were lying on the floor and we thought it was only a few shots and it was going to get better. But after they began to firing large bombs and shoot towards the border. When we saw that they were targeting us, we were afraid and we ran to hide in the banana trees," the young mother told RFI.
2,350 refugees arrive daily in Uganda
Uganda, among the world's poorest countries, has won praise for hosting more than 450,780 South Sudanese refugees as well as others fleeing political unrest and violence in Burundi and the DRC. NGOs on the ground confirmed overcrowded buses arrive everyday, as an average 2,325 South Sudanese cross into Uganda daily.
"I have been working here for two months and a few days. We have not taken a break. We work from Monday to Monday," Ernest Munda, nurse at Medical Team International, was quoted as saying. "It is like that because the refugees are arriving every day. And we only have one mission: to care for them. Even if you are tired, you must on on."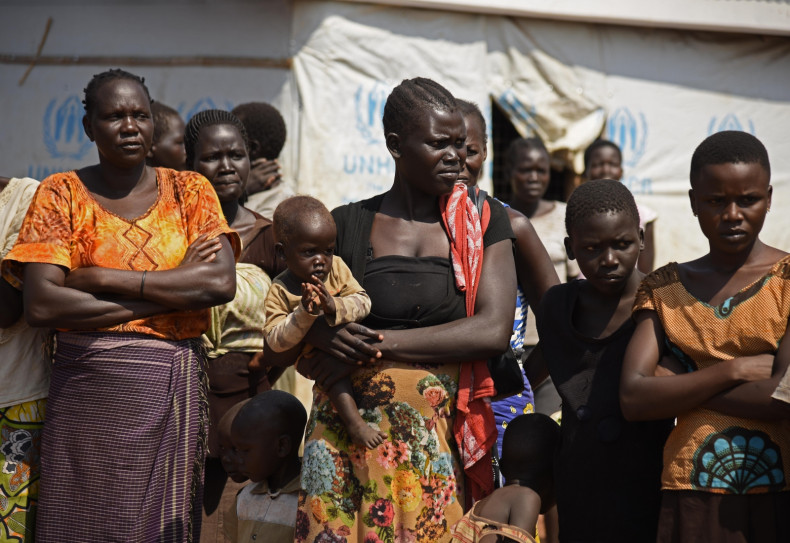 While October arrivals in Uganda are lower than the September daily average, they are "still significantly higher than average daily arrivals in July and August", UNHCR said.
The majority of refugees are arriving using the Oraba and Busia border points. Some refugees continue to arrive via the DRC, crossing into Uganda at Salyam Sala and Birijaku.
"Many report having to take diverted routes in order to avoid the presence of armed groups on major roads. Others are reportedly spending significant sums on transport during their flight to safety, though this option is reportedly becoming prohibitively expensive for others who remain in the country," the UN refugee agency added.
There are currently 1.61 million internally displaced people in South Sudan. The latest figures come just months after a high profile report detailing a catalogue of alleged corruption in South Sudan emerged, accusing South Sudanese senior hierarchy — including Kiir and Machar — of profiteering from the civil war.