South Sudan: Rebel leader Riek Machar says government 'must go' after interview ban
EXCLUSIVE Rebel leader Riek Machar talks to IBTimes UK as Juba bans interviews with him amid violence.
South Sudan's rebel leader and ousted vice-president Riek Machar has told IBTimes UK the current government of his country "must go". Machar made the remarks shortly after President Salva Kiir's administration banned journalists from talking to him.
An official told the Sudan Tribune that "no media is allowed to talk to Riek Machar and come and broadcast or print it out here inside South Sudan."
The censorship move came days after South Sudan's Eye Radio FM was shut down by the National Security Service amid allegations it was "promoting rebellion" in the country, which has been ravaged by a civil war erupted in 2013.
"Eye Radio has been operating during the liberation struggle for self determination and independence of South Sudan. I propose the Eye Radio moves to liberated areas," Machar, who is currently in South Africa, told IBTimes UK.
Referring to the decision to bar journalists from publishing interviews with him in South Sudan, he said: "It is just another proof of why this oppressive regime must go."
The South Sudanese embassy in London and Salva Kiir's press secretary did not reply to a request for comments.
South Sudan has often blamed Machar, and the opposition still loyal to him, for the ongoing unrest and failure to implement a peace deal signed in 2015 to end the bloody conflict.
South Sudan war
South Sudan became the world's newest nation when it declared independence from Sudan in 2011. However, the country descended into civil war in 2013 when Kiir, of the Dinka ethnic group, fired his deputy Machar – from the Nuer group – and his cabinet.
Ethnic-related violence spread, with militia groups carrying out attacks in villages and areas known to be inhabited by either the Dinka or Nuer tribes.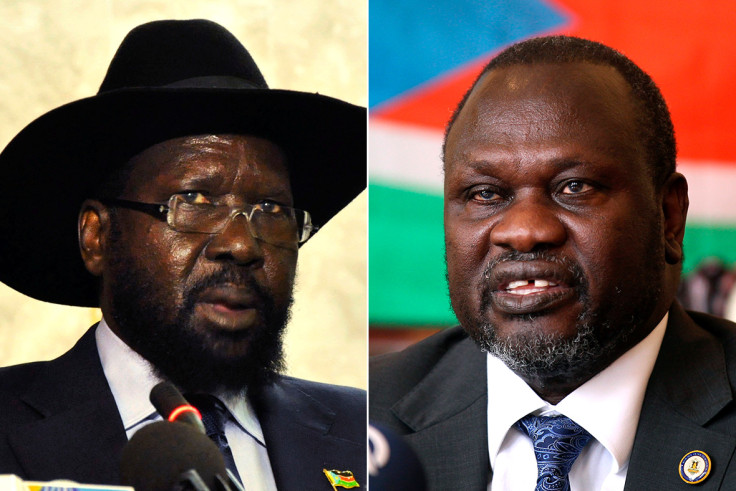 From left: President of South Sudan

Salva

Kiir

and former vice president

Riek

Machar
Reuters
An estimated 50,000 people have been killed, and hundreds of thousands are either facing starvation in the country or have fled, amid allegations of crimes against humanity committed by both sides, including rape, torture and the use of child soldiers.
Kiir and Machar have agreed on several peace deals, but have failed to control their troops, who have broken every ceasefire signed since 2014. Machar, who leads the opposing faction Sudan People's Liberation Movement-in-Opposition (SPLM-IO), originally left South Sudan in 2013.
His return and his reinstatement as vice-president in April had restored hopes for the implementation of the peace process. However, Machar fled again following deadly fighting that left at least 300 people dead in Juba in July.
The rebel leader accused government forces of opening fire on his troops, and said he would return to the capital once a third-party force was deployed to ensure his and his officials' safety. He was replaced by Taban Deng Gai, a former ally of his.
In a previous interview, Sabit A Alley, South Sudanese ambassador to the UK, told IBTimes UK the peace agreement was about the fate of the country, not about Machar and his replacement was "in accordance with Article 6.4 of the Agreement on the Resolution of the Conflict in the Republic of South Sudan."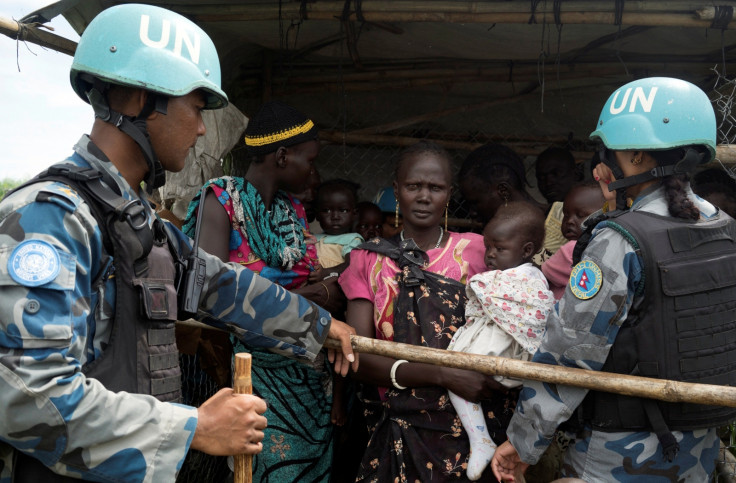 © Copyright IBTimes 2023. All rights reserved.