South Yorkshire Police to be Investigated over Handling of Orgreave Miners' strike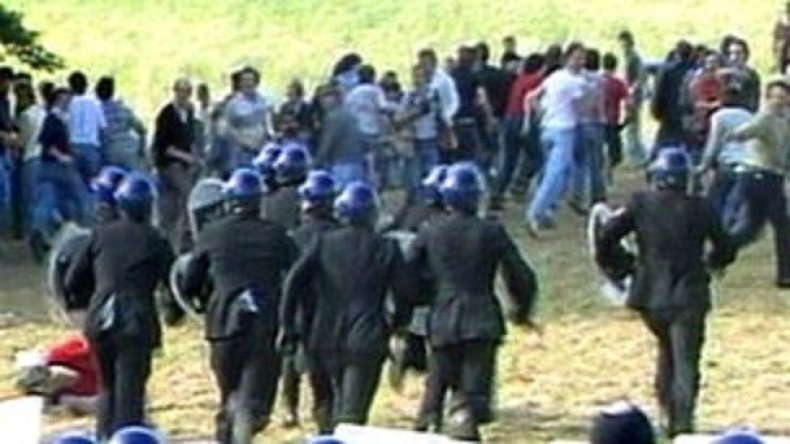 South Yorkshire Police has referred its handling of the 1984-85 miners' strike in Orgreave to the police watchdog following media reports criticising the force's conduct.
A BBC documentary, Inside Out, claimed officers from South Yorkshire Police were told what to write in their statements following clashes between striking miners at Orgreave in 1984.
The force said it would co-operate fully with the Independent Police Complaints Commission (IPCC), who will now assess the information contained in the referral - which contains allegations of assault, perjury, perverting the course of justice and misconduct in a public office - to determine how the matter should be dealt with.
A statement from South Yorkshire Police said: "Following reports in the media about the handling of proceedings during the Miners' Strike of 1984-85 and specifically after incidents at Orgreave, South Yorkshire Police voluntarily referred matters to the Independent Police Complaints Commission on Wednesday 14 November 2012.
"The force anticipates that, due to these matters being nearly 30 years old, the IPCC may take some time to consider fully whether any investigation is required and if so any terms of reference.
"South Yorkshire Police will, as always, co-operate fully with the IPCC. It would not be appropriate to comment further."
Chief constable David Crompton agreed the issue needed to be looked into.
He said: "We've taken time to examine some of the issues that were raised in the documentary and felt that it wasn't possible to say that we could clearly identify that there hadn't been anything that had gone wrong.
"In those circumstances we felt it was entirely right and open to have a conversation with the IPCC.
"None of this means given the passage of time that there is bound to be an investigation but it's right that the IPCC do what they are paid to do and look at that closely."
The BBC documentary said it obtained copies of around 100 police witness statements of what happened at Orgreave which were identical in places, suggesting the force had conspired together before writing their statements.
South Yorkshire Police has already received huge criticism after the Hillsborough Independent Panel revealed that 164 police statements had been altered after the disaster in April 1989, in a bid to pass the blame onto the fans.
The report found that 116 explicitly negative comments about the policing operation were removed altogether from witness statements.