Southampton Boss Ronald Koeman: Morgan Schneiderlin 'Will Not Be Sold To Tottenham'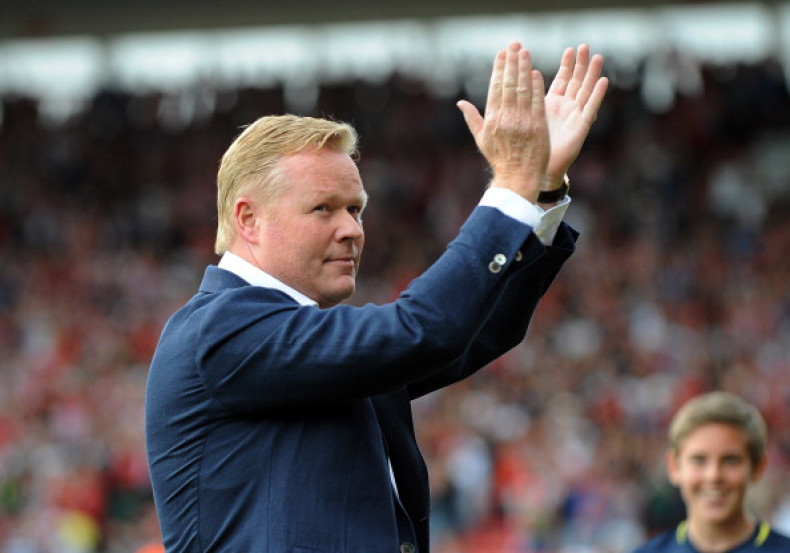 Morgan Schneiderlin will not be allowed to leave Southampton and join Tottenham Hotspur, defiant Southampton boss Ronald Koeman has said.
The defender has been linked with a move to Spurs and a reunion with former Saints boss Mauricio Pochettino, and has claimed a gentleman's agreement was in place that would see him depart for White Hart Lane.
But, speaking ahead of his side's visit to Anfield to face Liverpool on Sunday, Koeman has poured scorn on talk of Schneiderlin becoming the latest player to leave the St Mary's this summer and said the French player could be in line to start against the Reds.
"He [Schneiderlin] had a very good week in training sessions. We know the situation. Last week he was not in shape to play but he had a very good week of sessions and that decision will be taken tomorrow," said Koeman.
When asked if Schneiderlin was staying at Saints, Koeman replied: "Yes, because he's not for sale."
The Dutchman, who took charge on Southampton when a number of deals involving their players were already in the offing, said he was still looking to add personnel to his squad before the transfer window closes at the end of August.
"I am very pleased because the club did everything to bring in good new players. But we are still looking to bring in one or two more. In the wing position, we need one in the wing postition," he said.
Although Koeman wants to delve into the transfer market again, he warned that teams might seek to take advantage of Southampton's cash windfall from their sales this summer.
"We can always discuss if a player is 30 million or 10 million but the clubs pay lots of money," he said. "Everybody can see that Southampton have got a lot of money, maybe they used that. The agents use that. That's the normal way of doing business."