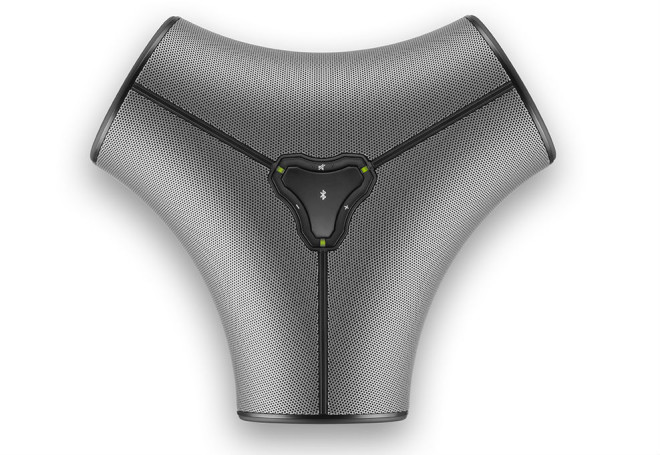 Spaced360 Bluetooth Speaker Review
Entering the Bluetooth speaker market at the moment seems like a fool's errand such is the competition at all levels of the market.
Spaced360 - the funky young brand spun off Orbitsound - faces a lot of competition from brands which are much more established as well as brands selling speakers which are significantly cheaper.
Spaced360 is hoping that its all-enveloping sound, using Orbitsound's patented airSound technology, will be enough to sway consumers to shell out £250 for this speaker.
---
Spaced360: Design
---
Kevin Duffy, head of product and brand at Spaced360, told me the speaker's design was "intentionally polarising." While I'm all for doing things differently, the Spaced360 speaker may be just a little too different.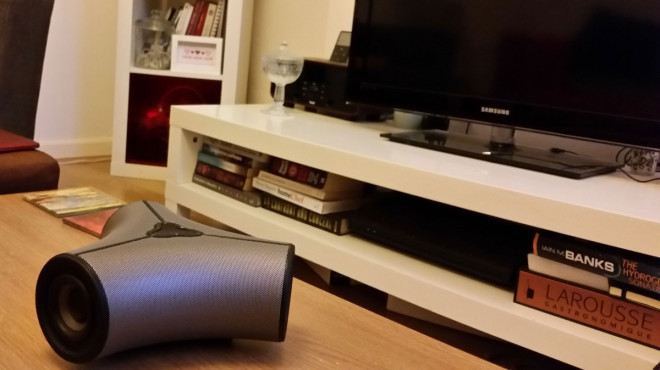 Obviously because of the 360 degree sound it is selling the speaker on, the designer was limited in what he could do. The result is something unlike anything else on the market, and which vaguely resembles a Tannoy speaker you might see on the roof of a train station.
Overall I didn't mind the design, but a couple of people I showed it to were not convinced, and while it may look at home in a sleek, minimalist studio, it may stick out like a sore thumb in other surroundings.
Spaced360 will be available in black or grey (the black version was nicer in my opinion) along with seven cases in much brighter, fluorescent colour, designed to make the speaker stand out even more - and protect it while in transit.
The design is industrial, with curved metal grilles on all sides. The premium materials used mean the Spaced360 is heavy - in portable Bluetooth speaker terms - at over 1kg, and measures 90mm in height with a footprint of 220mm x 190mm.
This makes it much less portable that the likes of the mini Jambox, the Pure Jongo S3 or the Ultimate Ears Boom.
Spaced360 says this is meant to be the pre and post-party speaker of choice, but I wouldn't fancy lugging it around waiting for the post-party to start.
---
Spaced360: Setup
---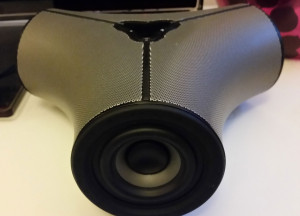 Setting up the Spaced360 is very simple. Just turn it on, pair with whatever Bluetooth device you want to play music from, and away you go.
If that wasn't simple enough, it also features NFC so that just tapping an NFC-enabled smartphone to the top console of the speaker pairs the two instantly. It's a system which works really well.
The central control console on the top features volume and mute buttons, as well as a central button which acts as a power button and controls the Bluetooth pairing. When lights flash red you know a charge is needed, with green indicating a full charge.
It should be noted that Spaced360 doesn't allow you connect two Bluetooth devices at once (to save battery life apparently) and there is no microphone, so you'll have to disconnect your phone when a call comes in.
There is a headphone socket on the base of the speaker, allowing you connect the Spaced360 up to your iPod or even your TV.
I connected my review unit to my TV (with a supplied cable) and found the sound was more immersive than from my TV's (admittedly terrible) built-in speakers. While this won't replace an Orbitsound soundbar or decent surround sound system, it can make crappy flatscreen TV speakers sound much better.

In terms of battery life, Duffy told me battery life depends very much on the type and volume of music you are playing, with users easily getting 10 to 13 hours of use at typical levels.
I found this to be a fairly accurate estimation, though using it with my TV drained the battery life much quicker.
Charging is done through a base charging unit which the speaker sits in. A full charge took just under two hours and you can still use the speaker while its charging.
---
Spaced360: Audio Quality
---
Spaced360 is leveraging the airSound technology - which Orbitsound built its name on - and this seeks to produce the musical sweet spot no matter where you are in the room.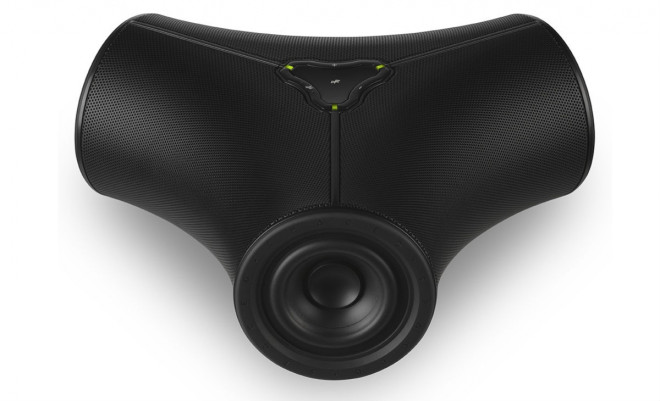 The company has employed a young "audio genius" I was told who has used 3D modelling to make sure that the sound from Spaced360 is perfect no matter where you are standing or where it is positioned.
To achieve this, the company has packed three high powered 2" neo speakers and three mass-loaded bass radiators into the cabinet, equally spacing them all so that the resulting forces are balanced while cabinet vibration is greatly reduced.
The result for the listener is that as you move around the room there is no loss of audio quality. The sound from the Spaced360 filled any room I used it in, no matter where I placed it.
All types of music I played sounded great, with vocals particularly bright and crisp. In fact pretty much everything I played sounded better from this speaker than it did from any other Bluetooth speaker I've tried.
I did a side-by-side test with a Jawbone Mini Jambox and the difference was immediately noticeable when you walked about the room. Then again the Mini Jambox is much more portable and a lot less expensive.
Most speakers and headphones these days tend towards being bass-heavy (most of the time artificially boosting the bass just for effect). Spaced360 is certainly not big on bass, but as someone who doesn't mind that, I saw it as a bonus - though I imagine others may disagree.
The speaker is also loud, meaning it will be good for most party situations as well as working well outdoors.
---
Spaced360: Value and Verdict
---
At £250, Spaced360 is at the upper end of the Bluetooth speaker market but for that money you get almost unrivalled sound quality in all directions. Add to this easy NFC pairing, decent battery life and great build quality and the price soon seems much less of a barrier.
There are issues though. The design will not be to everyone's taste and the lack of bass will be a deal breaker for some.
Overall though, Spaced360 looks set to do what it promises and shake up the Bluetooth speaker market by offering all-enveloping sound on the move.
Score: 9/10