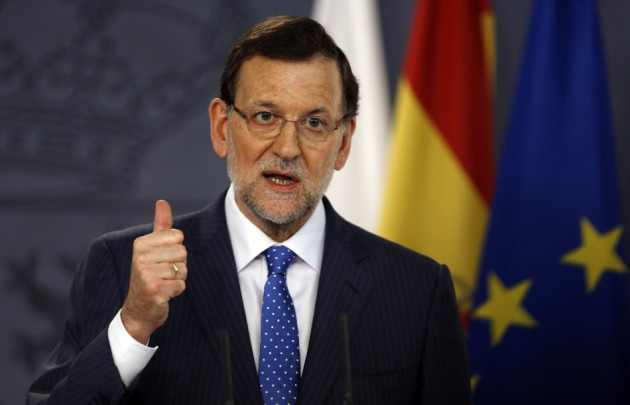 Spanish Prime Minister Mariano Rajoy has rejected calls for him to resign over allegations that he received tens of thousands of euros from a slush fund held by his party treasurer.
Former Popular party treasurer Luis Barcenas reportedly told Madrid judges that he gave Rajoy more than €45,000 (£34,500) in cash between 2009 and 2010.
Similar amounts were given to party secretary general Maria Delores de Cospedal, Barcenas told judge Pablo Ruz.
Barcenas, who is in jail awaiting trial for tax fraud and money-laundering, said the cash was from payments made by businessmen and construction companies to the party in exchange for favours and contracts, El Mundo newspaper reported.
Barcenas, party treasurer for 20 years, was jailed in June over allegations that he stashed up to €48m euros in secret Swiss bank accounts.
Opposition Socialist party leader Alfredo Perez Rubalcaba called on Rajoy to step down after El Mundo published transcripts of supportive SMS texts he had allegedly sent Barcenas before the treasurer was jailed.
"Luis, nothing is easy. But we are doing what we can," one message said. "Cheer up."
Rajoy denies any wrongdoing and said he had no plans to step down.
"I am going to see out the mandate the Spanish electorate gave me," he said.
"The rule of law does not bow to blackmail and the institutions, the administrations of justice, the judicial police and tax administrations have acted and are acting and will continue to act with absolute independence.
"This is a serious democracy and I will submit myself to investigation," he said.
The allegations have surfaced as the Spanish struggle with harsh austerity measures, tax hikes and 27% unemployment.