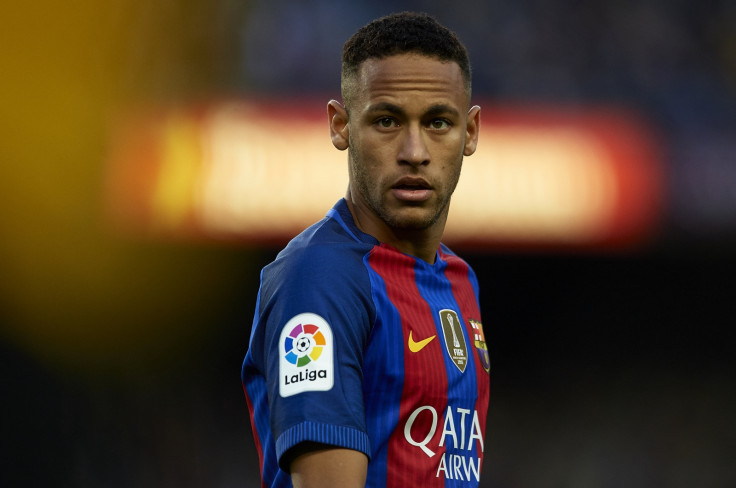 Spain's state prosecutor has requested a two-year prison sentence for Neymar over an alleged scheme regarding the contracts signed between 2011 and 2013 for his transfer to Barcelona, according to reports in Spain.
The La Liga giants signed Neymar from Santos in the summer of 2013. Barcelona initially claimed to have paid €57.1m (£48.9m, $60.6m) for him, but a year later were forced to admit the real price of the deal was €87m – a scandal that forced former club president Sandro Rosell to resign.
It later emerged that Barcelona paid Santos just €17m while the other €40m went to a company owned by Neymar and his father. This was said to be an encouragement for him to snub other suitors and move in 2013 – even though the original agreement was for him to join in 2014.
Spainish tax authorities found irregularities in the process, with doubts emerging as to whether the €40m was a hidden payment to increase the player's salary in order to avoid tax obligations.
Barcelona were ordered to pay a fine because of tax irregularities, but the rest of the charges were dropped in July.
However, Spanishjudge Jose de la Mata was ordered to reopen the case in September by Spain's Supreme Court following a complaint from DIS, who were entitled to 40% of the original transfer fee. Yet, the company stated that as Barcelona only paid €17m to Santos, it received a smaller compensation than it should have.
El Pais and several other media sources are now reporting that, following the latest investigation, Spanish prosecutors are demanding a two-year jail term for Neymar.
They are also seeking a five-year jail term for Rosell and a €8.4m fine for the club.
Meanwhile, AS claims DIS is seeking an even bigger punishment, with a five-year sentence for Neymar that would see him banned from playing football during that period.
The investment fund also wants eight-year jail terms for current Barcelona president Josep Maria Bartomeu and his predecessor, Rosell. In addition, they are demanding a compensation of between €159m and €195m from Barca.