Spanish Unemployment Rate Climbs to 25.93% as 184,600 Jobs Lost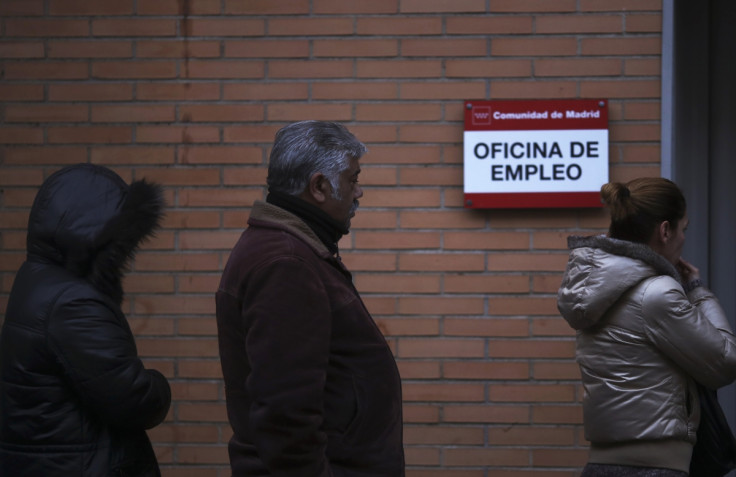 Spain's unemployment rate almost hit a staggering 26% in the first quarter of 2014, according to official data.
The embattled country's National Statistics Institute said there were 184,600 less people in work in Q1, pushing Spain's jobless rate to 25.93% up from 25.73%.
The research also revealed that 195,800 jobs were lost in the country's private sector.
This figure was balanced by 11,100 new jobs created in the public sector.
The National Statistics Institute also said that Spain's total active population fell in the first quarter of 2014, by 187,000 people, with a year-on-year total loss of 424,500 people.
The data is a vast contrast to the second quarter in 2007, before the financial crisis, when the country's unemployment rate fell to a record low of 7.93%.
© Copyright IBTimes 2023. All rights reserved.