Fireworks exploded over colourfully illuminated ice buildings as the 32nd International Ice and Snow Sculpture Festival opened to the public. A glittering city of ice has been constructed in north-eastern China's Heilongjiang province. Ice castles, towers and elaborate structures illuminated with coloured lights form the centrepiece of the annual festival, which draws around a million visitors every year.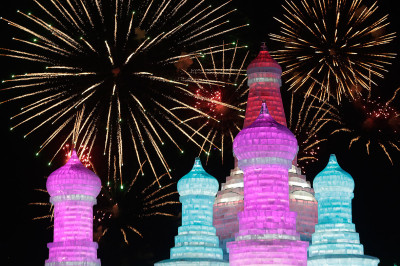 Around 180,000 cubic metres of ice have been cut from the nearby Songhua River to create the vast buildings, ice rinks and slides. Deionised water is used for some structures, making them transparent.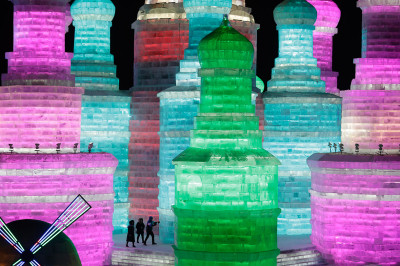 In addition, 150,000 cubic metres of snow have been used in an area of the show called Snow World. Visitors can't miss the 51-metre-high castle, poised to set the record as the world's highest and largest snow sculpture. More than 160 artists used more than 35,000 cubic metres of snow to build the castle, which covers an area of 2,800 square metres.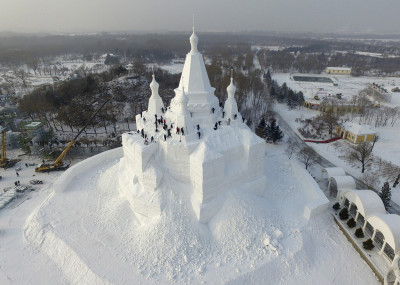 Harbin is one of coldest cities in China and is commonly referred to as "the ice city". The average temperature in winter is -16.8°C (1.8°F) and lows of -35°C (-31°F) are not uncommon. The 32nd International Ice and Snow Sculpture Festival runs in the city of Harbin from 5 January to 25 February 2016.