Speed of National Security Adviser Michael Flynn's ousting is unprecedented
Exit of Flynn and people he brought to Trump administration leave US security confusion at highest levels.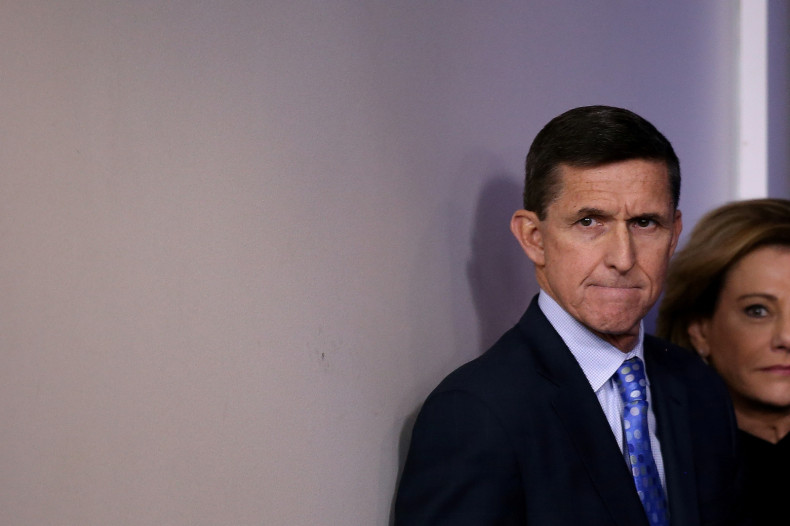 The resignation of President Donald Trump's National Security Adviser after just three weeks on the job has left a security void in the already chaotic new administration.
Never has someone in Michael Flynn's position left the job "this quickly" due to scandal, said Joe Devanny, a war studies research fellow at King's College, London. "It's just the rapid speed with which he's had to resign, and the gravity of the allegations," he said of the retired general's departure from the Trump administration. "This won't be the end of it," he added.
Flynn announced his resignation on Monday (13 February) night after it was revealed he misled Vice President Mike Pence and other top White House officials about conversations he had with Russia's ambassador to the US.
Flynn spoke to Ambassador Sergey Kislyak during the transition following the November US election and leading up to Trump's inauguration 20 January.
But he failed to tell Pence and the White House he had discussed sanctions that were being imposed by President Barack Obama in retaliation for Russia's attempts to influence the US election. Details of these conversations were leaked to the press.
Flynn's departure comes amongst ongoing investigations into these phone calls and his and other Trump campaign members' ties to Russia.
Yet it also means "potentially you've got a situation" where three of the top security posts will be empty, said Devanny, "which is a lot of churn at a pretty consequential moment."
The National Security Adviser is the president's right-hand on national security issues and shepherds the appointments of who sits on the National Security Council (NSC). Flynn's deputy national security adviser K T McFarland, who Flynn hired, is expected to leave, a senior official told The New York Times on Monday.
Flynn also failed to put in place one of his closest deputies on the US NSC, senior director for Africa Robin Townley, after he was rejected for security clearance by the Central Intelligence Agency last week. On 16 January Monica Crowley, who Flynn had picked to be senior director of strategic communications at the NSC, also took herself out of the running after it was learned she plagiarised large parts of her PhD dissertation.
Following Flynn's resignation, the White House said it is replacing him with an acting national security adviser and retired Army Lt Gen Joseph Kellogg. But if Kellogg is also replaced "that's more disruption" to the administration, Devanny said.
"Things haven't been going well. And this is worse than that. But it plays into a month or more of relatively poorly managed and pretty chaotic transition," said Devanny, who wrote about Trump's transition team in a blog post in late January.
For other speedy exits from the NSA job you would have to go back to President Ronald Reagan, who went through six National Security Advisers in his eight years. The first, Richard Allen, lasted just a year before being replaced. And two of them, Robert McFarlane and John Poindexter were replaced or resigned in quick succession after being implicated in the Iran-Contra Affair.
Despite all the confusion, however, "you could paradoxically get a more credible and effective National Security Adviser than Flynn by accident," said Devanny pointing out those on the short list to succeed him fit the bill.
But "who knows what will happen," he said, "because it does seem at the moment that things are being run in a pretty slapdash way."