India Bowler Sreesanth Charged in IPL Spot-Fixing Scandal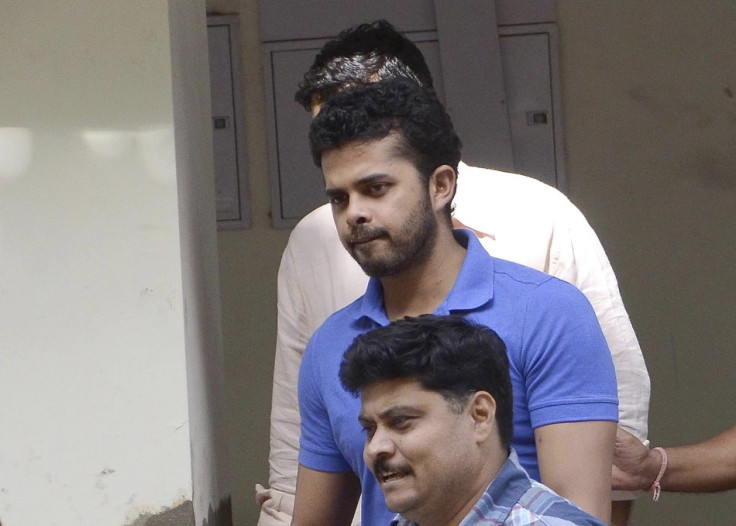 Indian fast bowler Shanthakumaran Sreesanth has been charged alongside 38 other people over a spot-fixing scandal that has rocked the Indian Premier League.
Sreesanth, who has played in 27 Tests and 53 one-day internationals for India, was charged on Tuesday by New Delhi police along with his Rajasthan Royals teammates Ankeet Chavan and Ajit Candila.
The trio, who were accused of taking money to concede a pre-determined number of runs in three IPL matches, have been released on bail and strongly deny any wrongdoings.
Spot-fixing, which involves the manipulation of individual incidents within a match which will not necessarily affect the result of the contest, first hit the headlines back in 2010 when three Pakistan players were accused of taking bribes from a bookmaker in a Test match against England at Lord's.
Salman Butt, Mohammad Asif and Mohammad Amir were each handed bans by the International Cricket Council (ICC), while a criminal investigation led to jail terms for all three.
The New Delhi police first became aware of the potential IPL scandal back in May when Sreesanth, Chavan, Chandila and a number of non-cricketers were arrested.
The trio of bowlers were suspended by India's cricket board and the Rajasthan Royals.
A separate spot-fixing investigation by cricket officials in India has led to cricket chief N Srinivasan stepping aside from his role at the head of the Board of Control for Cricket (BCC).
Srinivasan left his role last month after learning that his son-in-law Gurunath Meiyappan was also arrested for suspected spot-fixing.
Both he and his franchise, Chennai Super Kings, were exonerated after an inquiry but the Bombay High Court has now ordered a re-investigation.
Legal sports betting in India is confined to horse racing but it is believed that illegal gambling syndicates have thrived with the absence of a law specifically dealing with corruption in sport.
The Times of India report that the amount gambled on the IPL in 2009 was $427m.
© Copyright IBTimes 2023. All rights reserved.