Spot gold prices hit a three-and-a-half month high on Wednesday, as investors mulled the chance of the US Federal Reserve raising interest rates.
The yellow-metal rose to $1,176.20 per ounce and is currently trading around $1,175.60-1,175.90 per ounce on the international markets. Gold rose $6.90 from Tuesday's close of $1,168.70.
Investors are now anticipating the Federal Reserve's announcement on interest rate policy which will take place on Thursday. The Fed discussed concerns about the global economy when deciding to put up rates in its September meeting. However, Fed Chair Janet Yellen said that the central bank was due to increase rates later this year but some analysts predict that if rates are lifted it will be done in March at the earliest.
Abhishek Mehta, vice president of RiddiSiddhi Bullions, told IBTimes.co.uk: "At the moment the market sentiment is a very much wait and see which way the wind blows. We will all be waiting for news from the Federal Reserve, once the news comes out we will see which way the market will swing."
Inflation data from China planted the view in many investors train of thought that the world's second largest economy was losing its drive.
In data released this morning, China's consumer price index (CPI) increased to 1.6% in September; analysts had predicted an 1.8% increase and fell below the 2% rise in August.
Meanwhile, China's September producer price index (PPI) dropped 5.9%, which was the same as August and as expected by investors. However, the most recent PPI figure showed that prices in the nation had slumped for a 43rd repeated month.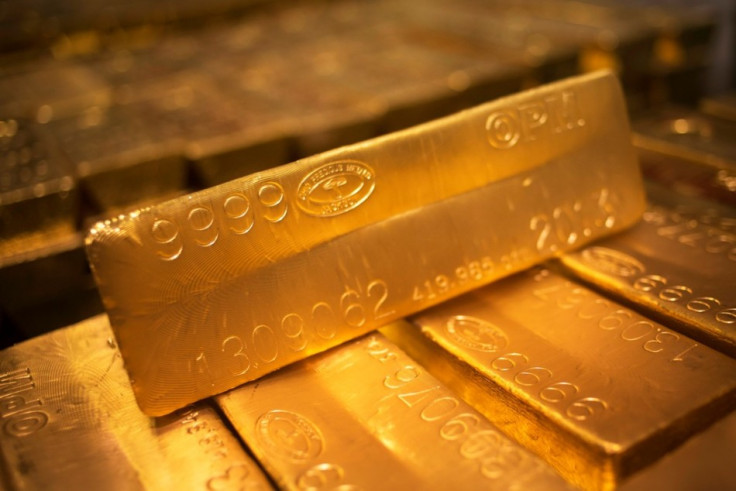 Also helping gold prices to move higher was a sluggish US dollar, which was trading near its lowest in almost three-and-a-half weeks to $1.14.
Typically, during times of financial turmoil and economic downfall investors turn to gold as it is seen as a safe-haven investment.
"Investors will turn to gold as a safe haven asset in times of uncertainty and now is an example of one of those times," Mehta, said.
In India, the festival of Navratri is underway and investors are hoping this will bring demand back into the market. The nine-night and ten day festival is deemed as an auspicious time for Indians, when they purchase luxury items such as gold. Indians believe that buying such luxury items at this time gives the gift of growth and prosperity.