Music streaming service Spotify is set to launch a free, ad-supported version of its £10-a-month mobile music subscription service next week.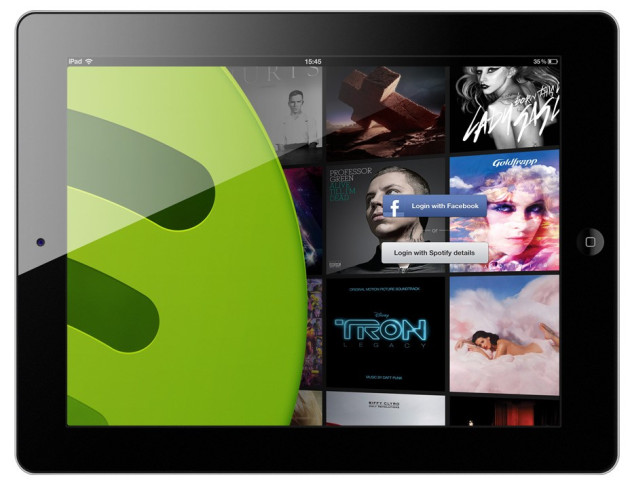 According to a report by the Wall Street Journal, the free version will be ad-supported and will offer a stream of music content associated with a particular artist or song, similar to the way automated music recommendation service Pandora works.
A limited number of music tracks will also be made available for on-demand playback, though specifics have yet to be revealed. Spotify are holding a media event on 11 December where it is expected to launch the new app.
The move will also be seen as a bid to counter the new iTunes Radio service, which Apple has launched in the US already - attracting 20 million users in its first month - and is set to roll out to the UK and elsewhere in 2014.
Along with Pandora, services like Rdio, Deezer and UK-based Bloom.fm also offer users a similar service.
At the moment, Spotify can only be accessed for free from a desktop computer client or through your browser.
The current Spotify Premium app gives those who pay the £10 monthly subscription access to Spotify's catalogue of music on the move, even allowing for offline listening. Non-subscribers can also download the app but only to use it as a media player to listen to music they have transferred from their computers.
Spotify users in the US are however allowed to listen to the Spotify Radio function for free in the Spotify Premium mobile app - though again this is ad-supported.
Secured licences
The Swedish-based company has reportedly secured licenses from Sony, Vivendi and Warner Music - who are three of the biggest music rights holders in the world - to enable Spotify to provide music for the new mobile service. Offering a free version of its mobile app could help the music service to gain a bigger share of the mobile ad market.
Spotify has 20 million users worldwide, and currently six million users pay £9.99 ($9.99 in the US, €9.99 in Europe) a month to subscribe to Spotify Premium, which gives unlimited ad-free access to the service on both the mobile app and the desktop.
There is also a cheaper subscription plan called Spotify Unlimited, costing £4.99 a month, which offers unlimited ad-free access to the service, but users cannot use Spotify on-demand while offline on either their smartphone or computer and do not have access to exclusive content.
Spotify launched in 2008 and reached 1 million subscribers in 2009. In 2011, Spotify succeeded in getting 1 million users to subscribe to its paid service.
In a bid to encourage more users to upgrade, Spotify introduced the Five Play Limit and 10 hours a month listening cap in 2011 to users who had been with the service for more than six months and had not subscribed, meaning that users could only play a track five times for free, but this was relaxed in 2012.
Read More: