Spotify has launched what it is calling a music game-changer by incorporating third-party applications from the likes of Rolling Stone and Last.fm into its music player.
Company co-founder Daniel Ek gave a presentation in New York on Wednesday debuting the new player, which is called Spotify Platform and now available to download from Spotify; apps will let users view song lyrics and buy concert tickets, among many other features.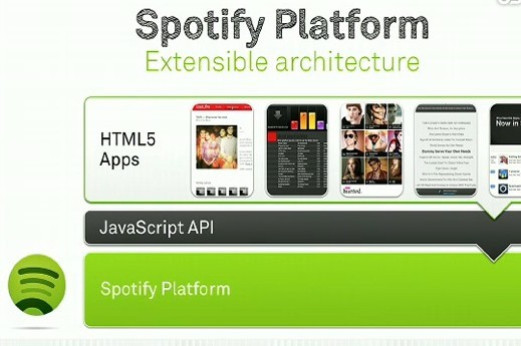 "We are truly launching integrated apps inside Spotify from the best and the brightest," Ek said. "They can access all Spotify's features through an easy-to-use Java script API [application programming interface]."
Incorporating apps means that users can, for example, read reviews of albums by Rolling Stone magazine and read features to help find new music that they might not have heard of before. The magazine said it was excited about the posibility of getting its content to music listeners as soon as it was published.
Other companies that will be building apps for London-based Spotify include tour date tracker Songkick, music criticism website Pitchfork, the Guardian newspaper and, interestingly, rival music streaming service Last.fm.
Ek added that there are "500 million people listening online and the majority do this illegally. So we need something better than privacy. It is all about access, so Spotify's mission was simple: give people access to all the music all of the time. And make it legal.
"At Spotify we are adding 20,000 tracks every day. The Spotify revolution is really to make access to an alternative to ownership."
Ek confirmed that Spotify has so far paid out $150 million to music rights holders.