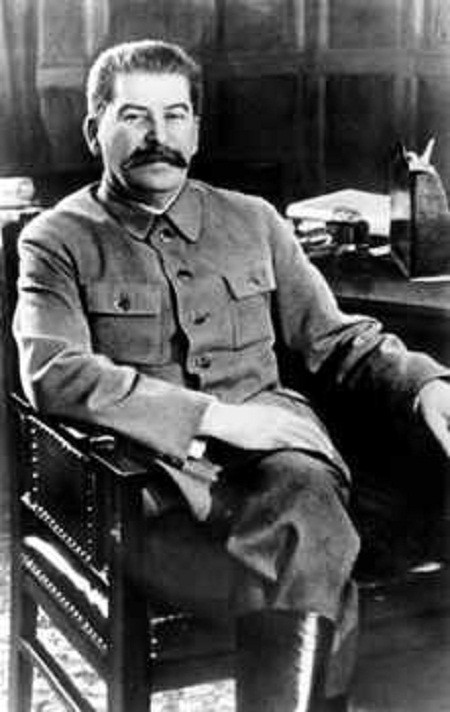 Soviet dictator Josef Stalin's only daughter has died Monday in the U.S. state of Wisconsin at 85.
Lana Peters, better known as Svetlana Alliluyeva, was firstly named Svetlana Stalina after her ruthless father. She is known worldwide for fleeing the Soviet Union in 1967 as a defector in a Cold War coup for the West. She wrote two books, including a memoir, "Twenty Letters to a Friend," which became an international best-seller.
But Peters was never content to be associated with one side or another of the Cold War, and over the years switched allegiances between the Soviet Union to U.S. and vice versa.
"I have come here to seek self-expression that has been denied me for so long in Russia," she famously said upon her arrival in New York in April 1967.
Peters became a U.S. asset in the Cold War willing to condemn her father's legacy and the "corrupted" Soviet system.
Gleeful headlines in the U.S declared: "How the Daughter of Stalin denounced Communism and embraced God, America and apple pie".
But Peters always claimed her identity was far more complex. In a 2007 interview with the Daily Mail, she defended herself saying she was "somewhere in between" communism and capitalism.
"People say, 'Stalin's daughter, Stalin's daughter,' meaning I'm supposed to walk around with a rifle and shoot the Americans.
'Or they say, "No, she came here. She is an American citizen." That means I'm with a bomb against the others. 'No, I'm neither one. I'm somewhere in between. That "somewhere in between" they can't understand."
With her defection, she left two children behind in Russia from previous marriages.
Peters' mother killed herself when she was only six years old. She fell in love at 17 with a Jewish filmmaker and writer, but her anti-Semitic father disapproved the relationship and sent the man to Siberia for 10 years.
Peters' famous defection was partly motivated by the Soviet authorities poor treatment of Brijesh Singh, an Indian Communist she fell in love with. The two were never allowed to marry.
Peters went to India in 1966 to spread Singh's ashes, but then she walked into the U.S. Embassy to seek asylum instead of returning to Soviet Union.
She took the name Lana Peters after marrying American architect William Wesley Peters.
After their divorce, Peters came back to the Soviet Union in the 1980s. She soon became a thorn in the U.S. side, claiming she had not known "one single day" of freedom in the West. She was also quoted as saying that she had been a pet of the CIA. When an ABC correspondent in Moscow tried to question her a few days later, she exploded in anger, exclaiming: "You are savages! You are uncivilized people! Goodbye to you all."
She later left again after feuding with relatives. She returned to the U.S. and vowed never to go back to Russia.
In later years, she claimed that her father's legacy haunted her life. "Over me my father's shadow hovers, no matter what I do or say," she said.