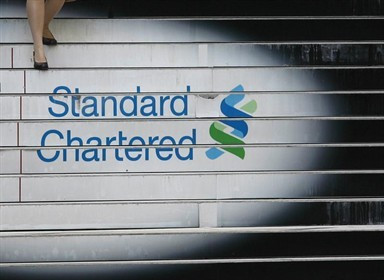 Standard Chartered is negotiating a group settlement with other US regulatory authorities, after it agreed to pay $340m in civil penalties to the New York State Department of Financial Services (DFS) for hiding transactions linked to Iranian clients.
A spokesperson at Standard Chartered said: "We've always said our preferred option was to settle with all our regulators and as our statement last night said, the group continues to engage constructively with the other relevant US authorities. The timing of any resolution will be communicated in due course."
While Standard Chartered representatives would not divulge any more details on a timeline for the settlement or its current stage, a spokesperson said that "negotiations are going on between the other agencies, and we are talking to them. It is safe to assume there will now be a collective agreement."
The news of a possible group settlement follows Standard Chartered's civil penalty, payable to the the DFS, in order to settle charges that it hid at least $250bn worth of transactions linked to US-sanctioned Iran.
In a statement from the DFS' supertintendent of financial services, Benjamin Lawsky, the regulator also confirmed that while the bank has reached a settlement, Standard Chartered will have to take a number of radical steps to monitor its New York subsidiary.
"The bank shall install a monitor for a term of at least two years, who will report directly to DFS and who will evaluate the money-laundering risk controls in the New York branch and implementation of appropriate corrective measures," said the DFS.
"In addition, DFS examiners shall be placed on site at the bank. The bank shall permanently install personnel within its New York branch to oversee and audit any offshore money-laundering due diligence and monitoring undertaken by the bank."
The move to settle with the New York state regulator has also meant that the scheduled 15 August hearing is now adjourned.
Despite the settlement with the DFS, Standard Chartered faces possible future charges with other US authorities including the Treasury, the Federal Reserve, the Justice Department, and New York prosecutors, such as the Manhattan District Attorney - all of which are conducting a two-year probe.
"We will continue to work with our federal and state partners on this matter," said the DFS.
The Department's London-listed share price rose by 5 percent to 1431.30p as of 1304 GMT, but is still more than 10 percent lower than 6 August, when the shares plunged a record 20.7 percent following the DFS allegations.