Standard Life Plc posted an increased inflows into its long-term savings businesses for the first-quarter and assets under administration (AUA) exceeded expectations driven by continuing net inflows into its newer fee based propositions and positive market movements.
The provider of long-term savings and investments reported AUA of £206.8 billion for the period ending March 31, 2012, compared with £198.4 billion on December 31, 2011 and £194.5 billion on March 31, 2011 beating market expectations of £204.5 billion. Third party assets under management (AUM) were at £76.1 billion, up from the year-end figure of £71.8 billion.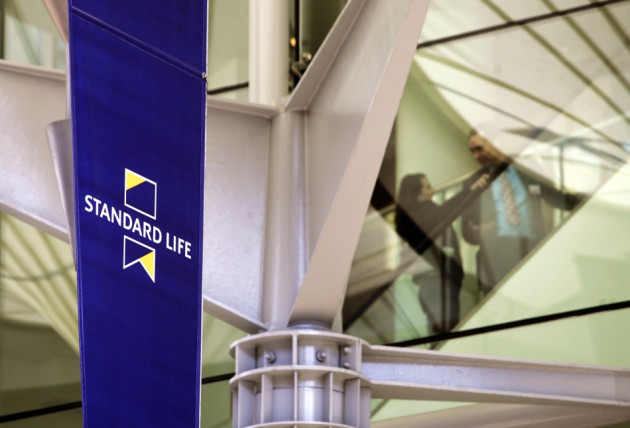 In UK Retail, platform AUA rose 26 percent to £12.6 billion and MyFolio, the risk-based funds exceeded £1.2 billion. The group continues to support IFAs in their transition to the new regulatory environment, adding 41 firms to its Wrap platform with average AUA per advisor firm increasing to £9.2 million. SIPP customers grew by 24 percent year on year to 141,000 with AUA increasing to £17.5 billion.
In the UK, the group is entering a period of significant change and potential for growth of its business with the implementation of the Retail Distribution Review (RDR) just 251 days away. Corporate pension offerings and forthcoming pensions reform, will provide the group with an increased flow of new business over the medium to long term.
"Standard Life has had a resilient start to 2012 despite the uncertain economic environment and fragile consumer confidence which has affected new business volumes in the first quarter against a strong start to last year. Against this backdrop our performance has been good. Inflows into our long-term savings businesses and strong performance from Standard Life investments have helped to increase both our Group assets under administration and Standard Life investments third party assets to record levels, driving growth in fee based revenue while we continue to improve the efficiency of our business." David Nish, CEO, commenting on the results.
Long-term savings new business sales were at £5.0 billion compared with £5.8 billion in 2011, while long-term savings net inflows were at £1.1 billion, down from £1.3 billion in 2011.
The prospects for Standard Life investments remain strong and the attractive corporate and retail propositions in Canada leave the group well positioned in the marketplace.
The investment provider remains confident that it is well positioned to deliver continued strong growth in assets.