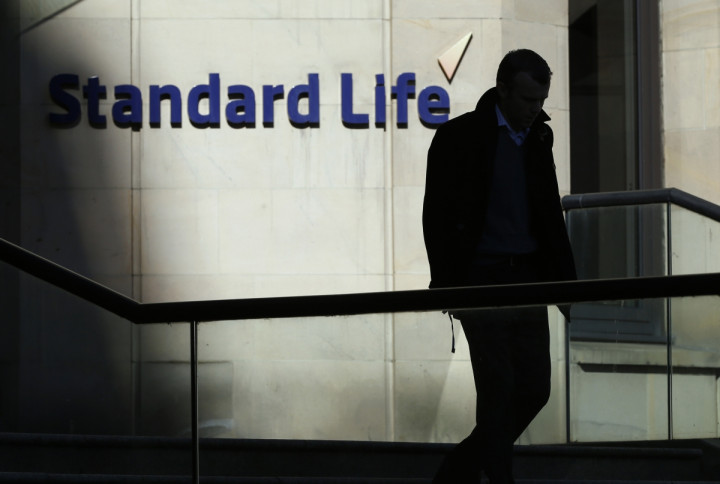 British insurer Standard Life's stock surged on 4 September on news that it will sell its Canadian unit to Manulife Financial, Canada's largest life insurer, for £2.2bn in cash.
Shares in Standard Life were trading 7.74% higher at 1313 BST in London, after opening 10% higher on a flat FTSE 100, after the firm said it will return £1.75bn (€2.19bn, $2.88bn) of the proceeds to shareholders, which works out to 73p a share.
The sale comprises Standard Life's Canadian long term savings and retirement, individual and group insurance and investment management businesses.
The transaction is expected to complete in the first-quarter of 2015 and is conditional upon, inter alia, approval from Standard Life shareholders and the relevant Canadian regulatory authorities, according to a statement by the British insurer.
Shore Capital analyst Eamonn Flanagan told Reuters the disposal removes significant exposure to spread-and-guarantee risk but kept a "hold" rating on the stock, preferring Prudential and Legal & General for their purer exposure to insurance.
Standard Life revealed in August that new rules, which automatically enrol UK workers into company pension schemes, had heavily boosted its profits.
The insurer revealed in its first half of the year results that its operating profit rose 12% to £339m from £304m a year earlier.
Standard Life added that it expects to add over 300,000 new auto-enrolled customers in 2014.
The UK government's flagship pension reform is steaming ahead and has now enrolled more than two million workers.
The programme, which began in October 2012 and sees employees automatically being placed into a pension scheme by their employer, is rolling out from the largest to the smallest employers across the country.