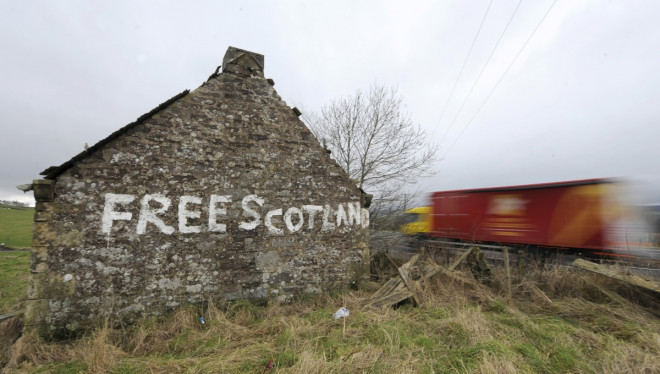 Standard Life has revealed plans to move operations out of Scotland in a bid to protect itself against the country potentially breaking away from the rest of the UK.
Speaking at Standard Life's Annual General Meeting, Chairman Gerry Grimstone said the group needs to steel itself against the potentially harmful upheaval from Scottish independence and is starting to forge a battleplan to combat this.
"What the individual wants to know is the fine print and the nature of these big constitutional matters is you don't get to the fine print at this stage in these processes," said Grimstone.
"We would not hesitate for example to move parts of our operations to England, where the majority of our customers are located, or move the registration of our funds.
"In financial services, continuity is vital and customers won't tolerate uncertainty so we need to be ready to move quickly if the need arises. We should not and would not attempt to influence how anyone should vote."
Scottish people will vote in an independence referendum on 18 September this year and will be asked the straight "yes/no" question: "Should Scotland be an independent country?"
The referendum period starts on 30 May.
Scotland's financial services industry employs 150,000 people. Standard Life has around 5,000 staff based in Scotland as it manages more than £244bn (€300bn, $411bn). Around 90% of clients are based outside Scotland.
In February, Standard Life said it may quit Scotland over uncertainties surrounding regulation, a currency union and its European Union membership, in the event of independence.
"We have been based in Scotland for 189 years and we are very proud of our heritage. Scotland has been a good place from which to run our business and to compete around the world," said Grimstone at the time.
"We very much hope that this can continue. But if anything were to threaten this, we will take whatever action we consider necessary - including transferring parts of our operations from Scotland - in order to ensure continuity and to protect the interests of our stakeholders."