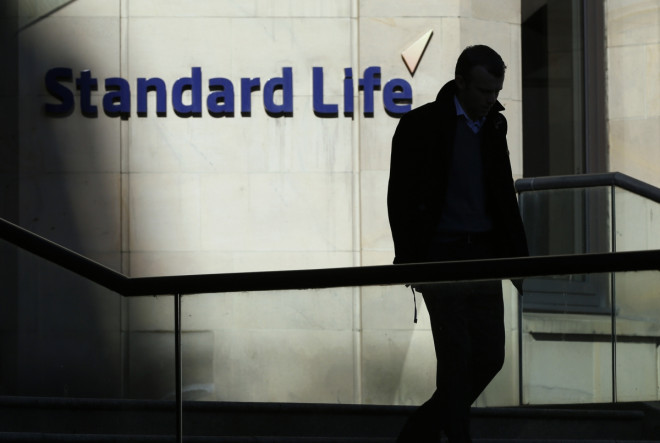 Insurance giant Standard Life saw its shares fall in early trading after reports that the UK government will introduce collective pensions emerged.
The share price of the FTSE 100 firm fell to 387.70p (8:45am) from its opening price of 398.90p.
But the Edinburgh based company saw an increase later in the day as its share price hit 392.80p (2.05pm).
The movement came after the Sunday Telegraph reported that the government will unveil plans to introduce a Dutch-style collective pension plan in the Queen\'s Speech on 4 June.
The move will enable workers to invest into large collective pots, with the hope of minimising the risks seen with individual pots.
The Sunday Telegraph claimed that the government believes the reforms could increase the retirement incomes of millions of people by up to 30%.
But Tom McPhail, head of pensions research at Hargreaves Lansdown, argued that collective defined contribution (CDC) schemes are \"unlikely to revolutionise\" UK pension provision.
\"With the best will and skill in the world actuaries won\'t be able to distribute money fairly between generations, between social groups, and between individuals,\" said McPhail.
\"In particular, CDC schemes will benefit the affluent, who tend to live longer than low earning workers.
\"By contrast, the individual pension accounts we currently have in the UK allow individuals to buy enhanced annuities if they are in ill health, or have a lower life expectancy.\"
The news comes after the Chancellor George Osborne unveiled a raft of measures in the 2014 Budget, which ministers argued would \"revolutionise\" the UK\'s pensions industry.
Osborne, among other reforms, announced that workers will no longer have to take a compulsory annuity purchase in order to avoid a huge tax bill.
The plans proved popular with the electorate as more than six in ten respondents (66%) said they supported the reforms, according to a poll of 1,905 people for The Sun by YouGov.