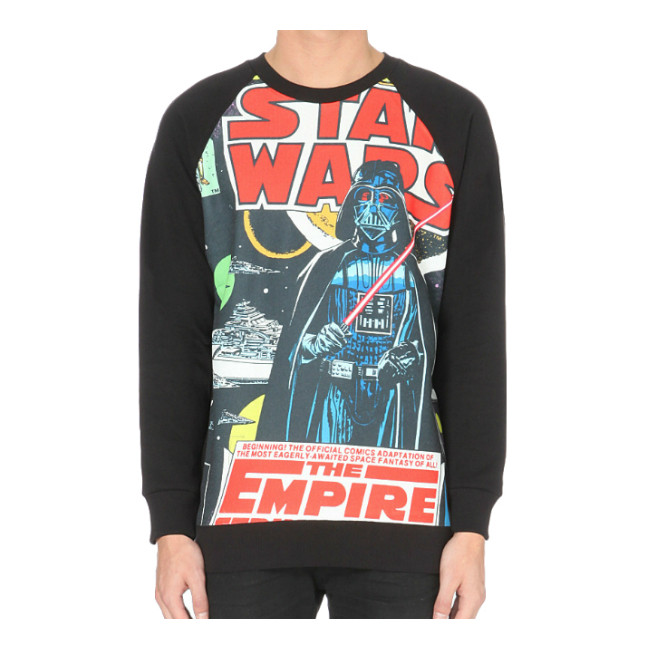 With Star Wars: Episode VII – The Force Awakens set to be the highest grossing film to date it will come as no surprise that along with the 50 million-plus tickets on pre-sale before the big event there is also a whole lot of merchandise on sale. Gone are the days of collectable figurines and movie posters, when we love something we want to wear it slapped across our chests, on our feet or on our phones.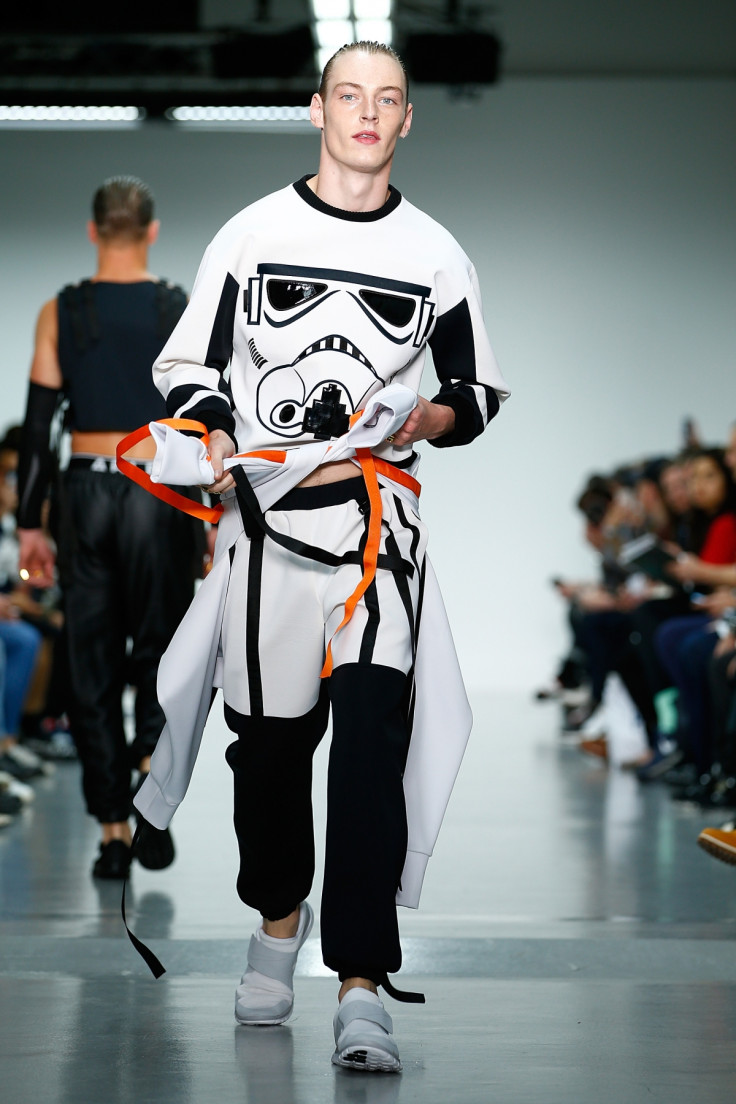 The fashion industry has had a bit of a love affair with the franchise this year as the faces of Stormtroopers, C3PO and Chewbacca were seen on the catwalk as well as the stores. Bobby Abley dedicated his SS16 show to the aforementioned characters and it seems the love of intergalactic apparel is not waning.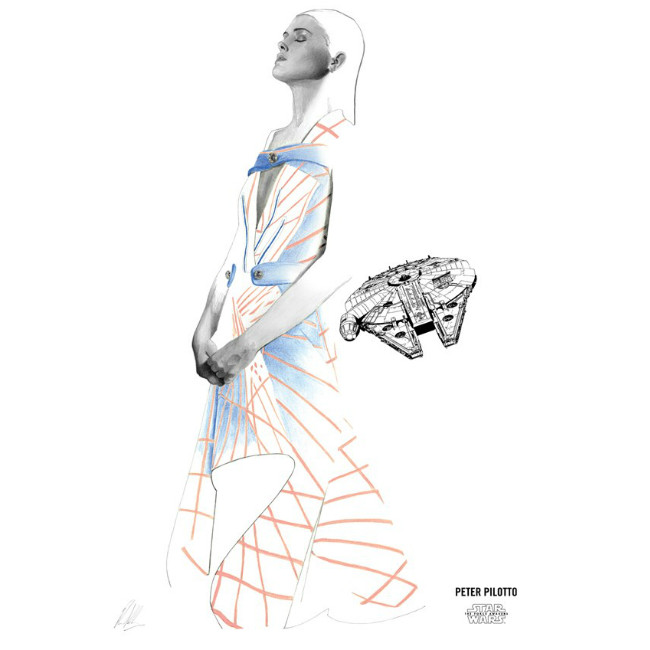 This week a range of Star Wars-inspired designs went on sale in Selfridges to raise money for Great Ormond Street Hospital designed by the cream of the British design. JW Anderson, Peter Pilotto, Agi & Sam, Bobby Abley, Christopher Raeburn, Claire Barrow, Nasir Mazhar, Phoebe English, Preen by Thornton Bregazzi and Thomas Tait also undertook the task to design a unisex sweatshirt and T-shirt that can be bought in-store now. Their original creations will be auctioned off at the Star Wars: Fashion Finds The Force presentation on 26 November at the Old Selfridges Hotel.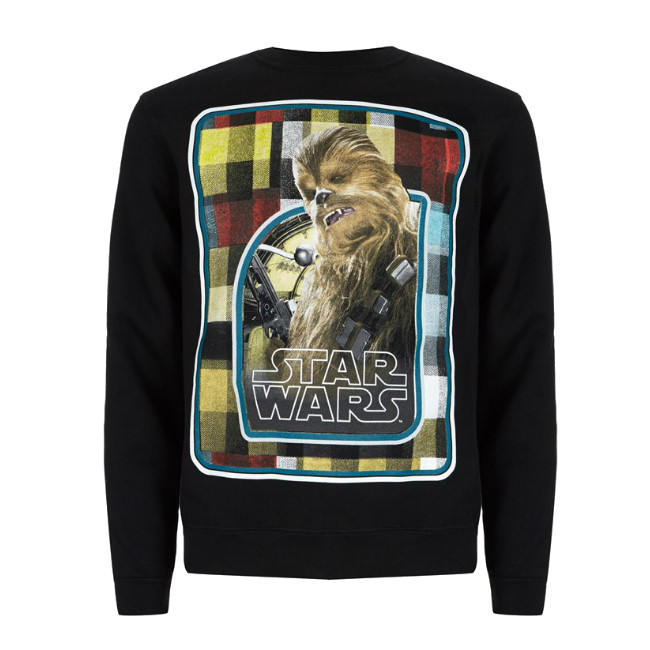 The British contingent of designers are not alone in their love of George Lucas' fantasy tales as the stores are literally teaming with Star Wars-inspired wares. For those of you who are too excited to wait for the return of Han Solo and Princess Leia treat yourself with some of the other incredible designs on offer at the moment.
Star Wars knitted Fighter Xwing Fair Isle jumper, £34.99, Truffle Shuffle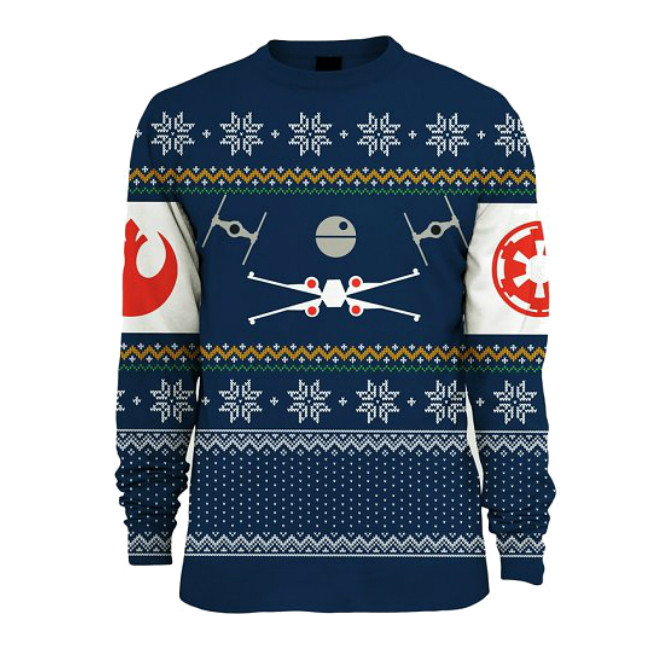 ASOS 2 Pack Socks With Darth Vader Star Wars Print, £8, ASOS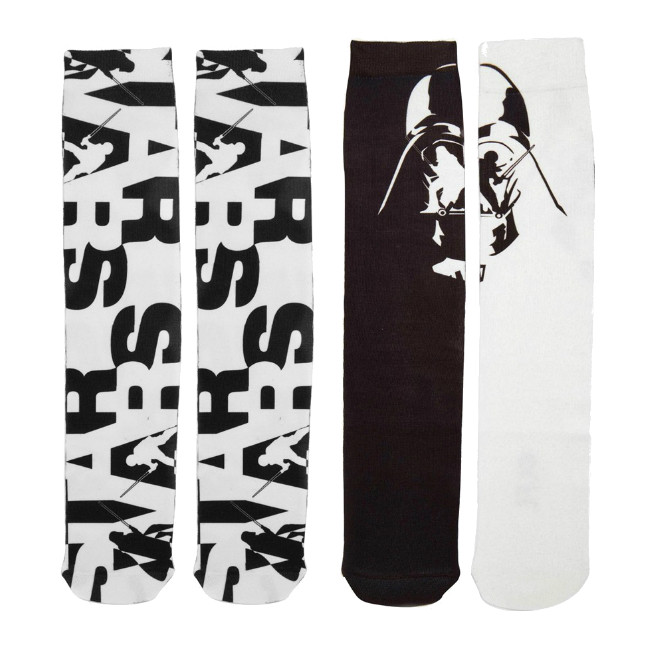 Nixon x Star Wars Imperial Pilot Ranger 40 Watch, £170, ASOS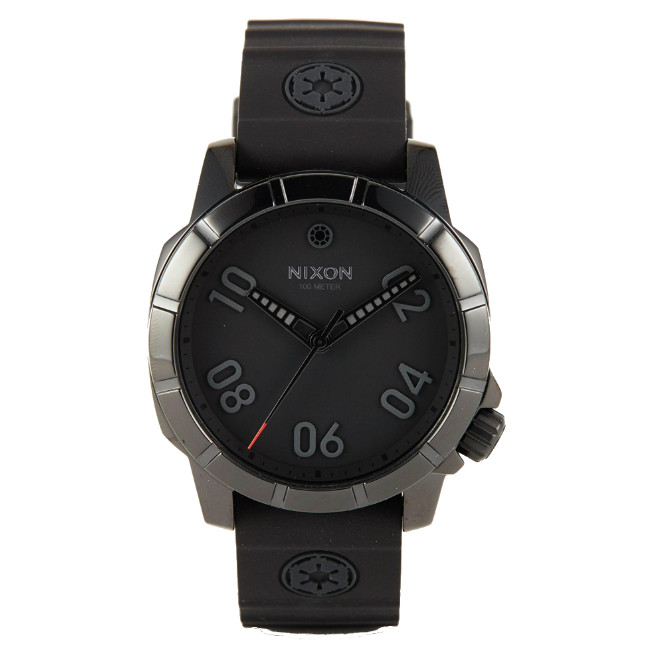 Star Wars pure cotton Falcon jumper, £29.50, Marks & Spencer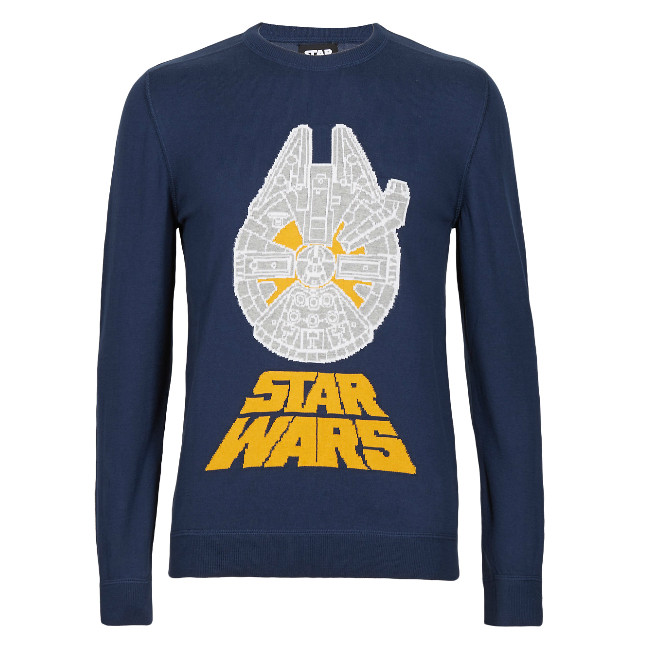 Skywalker platforms, £210, Irregular Choice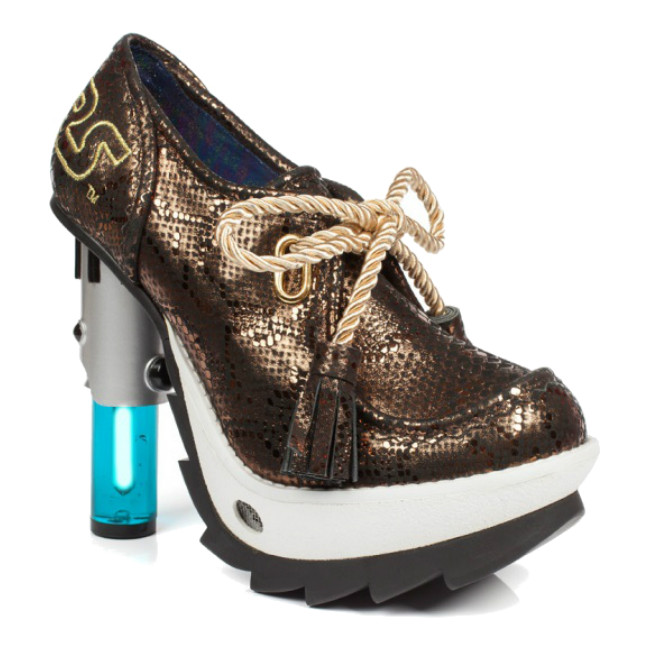 Star Wars knitted AT-AT Fair Isle jumper, £34.99, Truffle Shuffle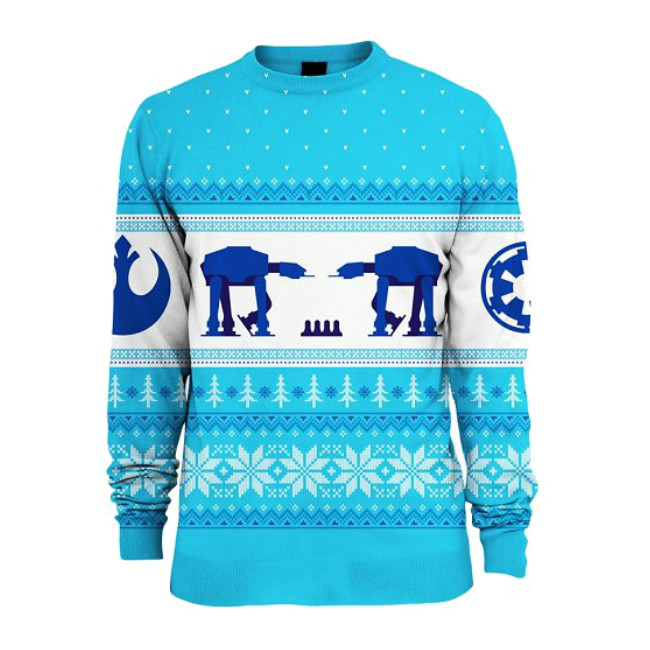 Kickers Storm Trooper print boot, £109, Very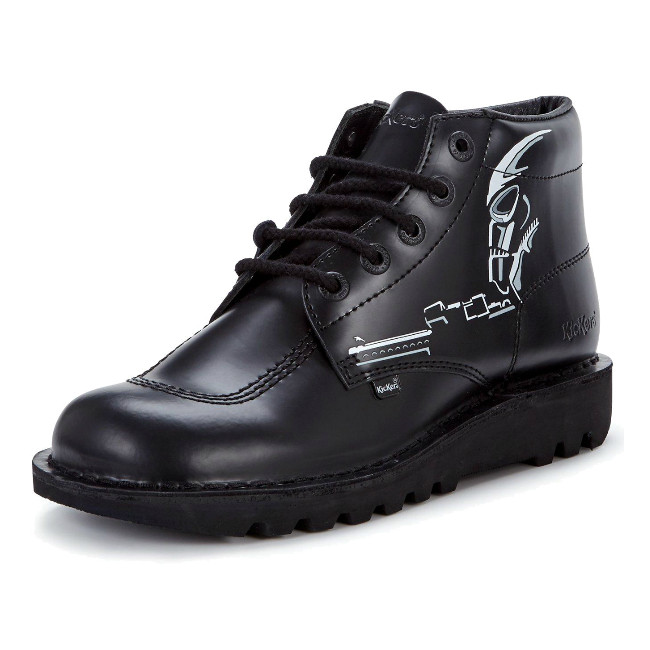 Star Wars pure cotton Storm Trooper jumper, £29.50, Marks & Spencer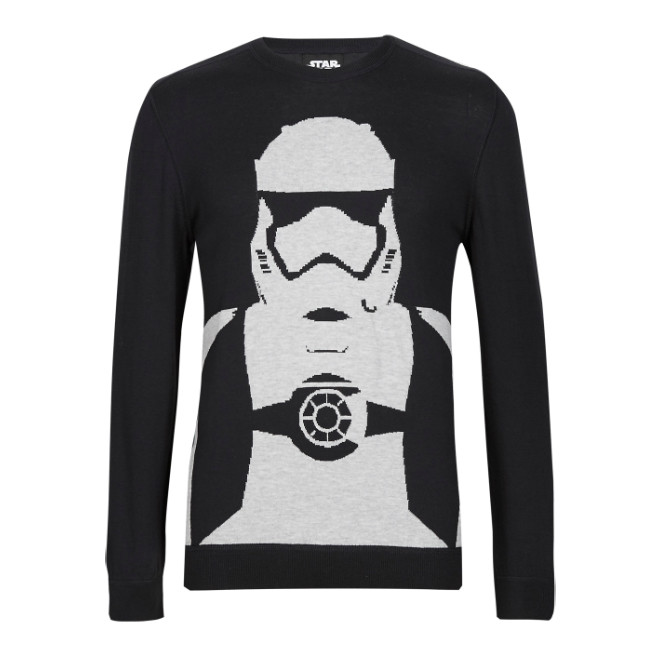 Emma Shipley Darth Vader scarf, £255, Selfridges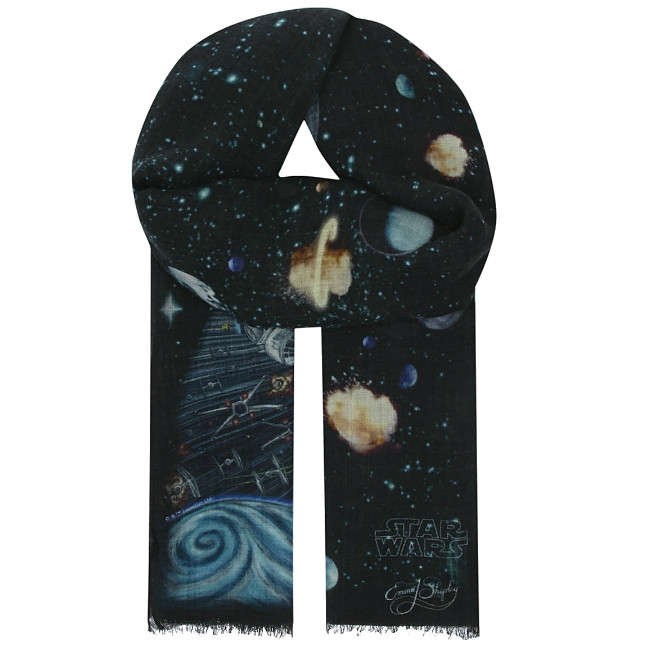 Darth Vader slipper, £105, ThinkGeek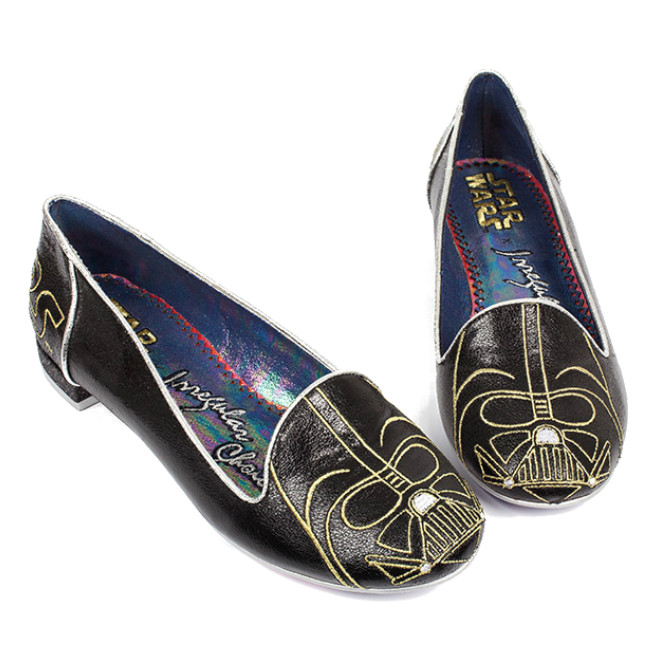 YR x Star Wars jersey sweatshirt, £65, Selfridges (in-store only)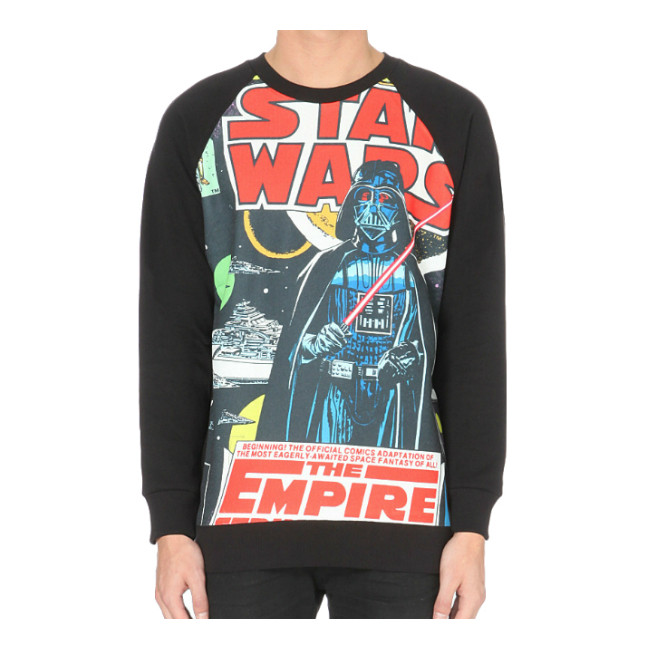 R2-D2 Carry-on luggage bag, £53, ThinkGeek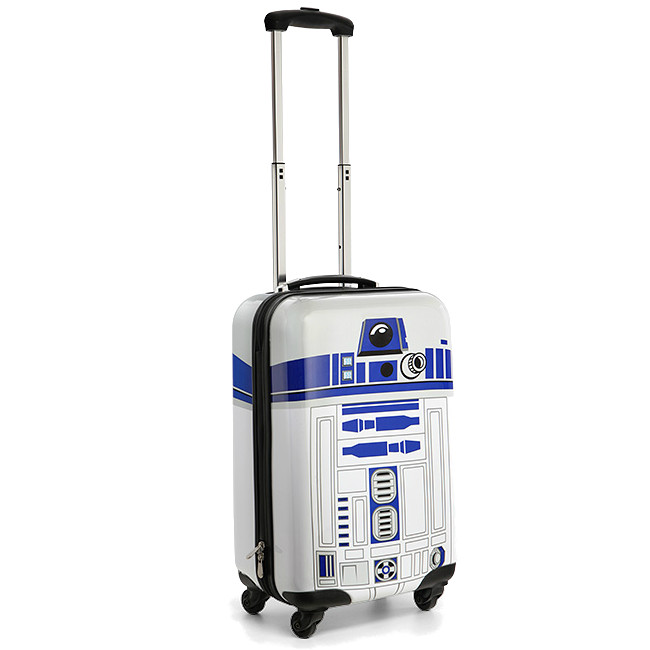 Star Wars: Episode VII – The Force Awakens is released nationwide in the UK on 17 December.