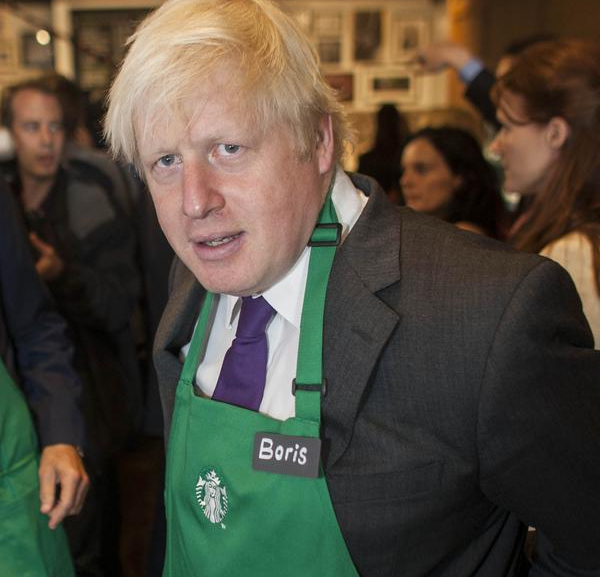 London Mayor Boris Johnson swapped running the capital city to don an apron and serving coffee in Starbucks.
The Mayor pulled the stunt to help promote an apprenticeship scheme for young people in London.
Mayor Johnson tried his hand at making a cup of the hot black liquid on sale at Starbucks.
He appeared alongside Starbucks chairman Howard Schultz at the flagship branch in swanky Mayfair.
The young apprentices seemed to enjoy his company, what customers made of Boris's coffee is not known.
There is not too much to cheer about with the latest unemployment figures showing young joblessness climbing by 7,000.
Boris' stint in Starbucks came on the day a YouGov poll found voters preferred him for Conservative party leader over David Cameron.