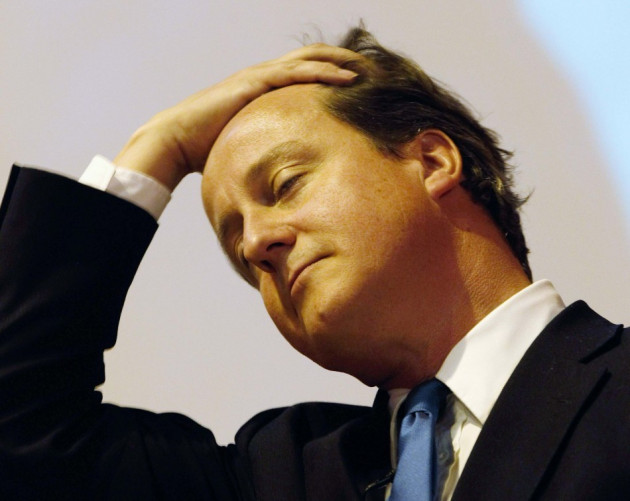 Prime Minister David Cameron has half the charisma of Boris Johnson, a new poll has found.
The Mayor of London resoundingly beat his Conservative party boss in a YouGov study.
Johnson outranked Cameron in the charisma stakes by 56 per cent to only 21 per cent - a whopping 25-point difference.
On eight key criteria in the latest poll, loose cannon Johnson outperformed Cameron.
The findings are another reminder for Cameron of Johnson's big Olympic bounce.
More worrying for No10 is what the numbers say about a general election. According to figures, the Tories have a much better chance of winning if Cameron stands down for Johnson.
At present, Labour, led by Ed Miliband, holds an eight-point poll lead (40 percent over 32 percent). If Johnson led the party, however, that lead would crumbles, leaving the two parties almost neck and neck (38-37 to Labour).
YouGov expert Peter Kellnerr said the findings made Johnson a "Heineken politician".
"The Boris bounce is simply enormous. He is Britain's Heineken politician: refreshing parts of the public that other politicians can't reach. Even if his popularity doesn't last, it poses an awkward challenge not just to Cameron, but to Clegg and Miliband too. Are there lessons they urgently need to learn from this remarkable phenomenon?"
Team Cameron may dismiss the results but political commentators highlighted the experience of Johnson's London rival, Ken Livingstone, as a warning.
Voters thought Livingstone was the more competent of the pair last May - but picked Johnson instead.
The YouGov poll does contain some bad news for Johnson. Less than a third (29 percent) of voters think he sticks to what he believes in.
Even fewer - 19 percent - say that of Cameron.
A gigantic 94 per cent of those polled think Cameron, who was educated at Eton - as was Johnson - is out of touch with ordinary people.
A quarter of respondents think Johnson gets their concerns abd believe he is honest and strong.
Only 11 per cent think the PM possesses moral fibre.