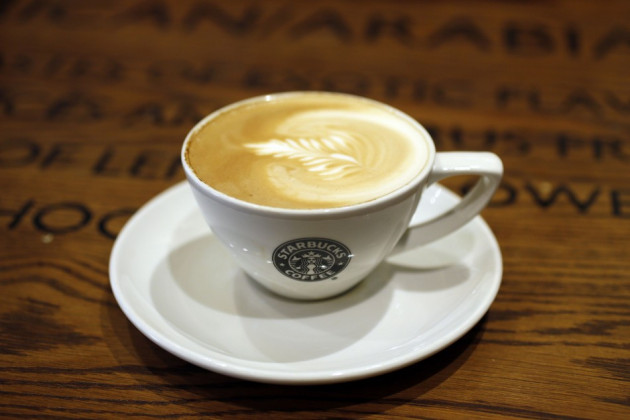 Coffee giant Starbucks has reported a 13 percent rise in quarterly profit, helped primarily by its strong sales in the US and Asia that more than offset a slowdown in Europe.
Starbucks reported net earnings of $432.2m (£274.1m, €323m), or 57 cents per share, for the fiscal first quarter ended December 30, up from $382.1m, or 50 cents per share, a year earlier.
Total revenues increased 11 percent to a record $3.80bn during the quarter due to strong sales in the US, China and the Asia Pacific. Comparable-store sales, representing sales at company-operated stores open 13 months or longer, rose 6 percent.
In the US, revenues increased 10 percent while China and the Asia Pacific recorded a rise of 28 percent each.
However, the company's European operations suffered a standstill, with revenues rising only 1 percent to $306m. Same-store sales in the region have declined by 1 percent.
Revenues from company-operated stores in the region declined by 4.4 percent, as Starbucks had closed some stores and sold some others including its Ireland store portfolio and UK airport locations.
The results came as Starbucks was facing protests in the UK over tax avoidance. The company earlier admitted that it paid just £8.6m in corporation tax over the past 14 years.
At the World Economic Forum in Davos, Prime Minister David Cameron mentioned the company in his speech, which was directed towards an international clampdown on corporate tax evasion.
"Companies need to wake up and smell the coffee, because the customers who buy from them have had enough," Cameron said.
"In the UK we've already committed hundreds of millions into this effort - but acting alone has its limits. Clamp down in one country and the travelling caravan of lawyers, accountants and financial gurus just moves on elsewhere."
The company did not make any comments on Cameron's comments in its earnings release and during its conference call.
Starbucks affirmed its forecast for the ongoing fiscal year, with earnings expected in the range of $2.096 to $2.15 per share.