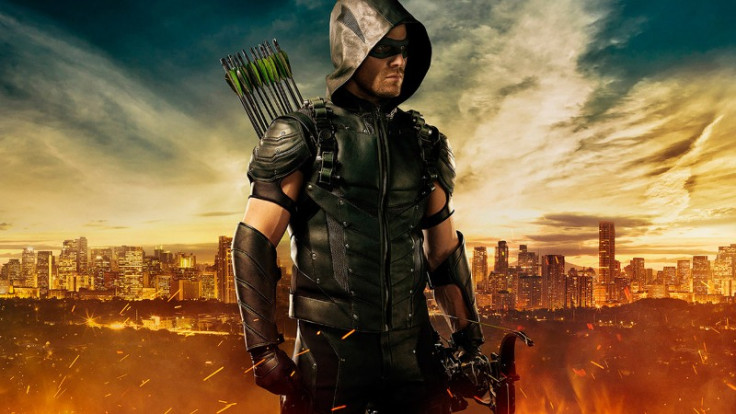 Fans love it when stars of the DC TV Universe (from shows like Arrow and The Flash) say something seemingly competitive about the separate and expansive DC Cinematic Universe. Only thing is, they might not mean it in a negative sense. But unfortunately, more often than not, it's taken as brickbat – something that Arrow star Stephen Amell is still getting used to.
"There are times when it's challenging," Amell said of his public presence on social media during an interview with ComicBook at the Heroes and Villains Fan Fest in New Jersey. "I'm very forthcoming, and a lot of times things that I would say in the basic course of conversation, it's news. I will never get used to that! Anytime I comment on DC TV, DC Movies, I might just be having a passing conversation about it, but it's headline stuff."
Here's an example of what Amell was talking about: Recently, something that The Flash actor Grant Gustin tweeted, was misinterpreted as him going against the film version's Flash, played by Ezra Miller. Gustin had to later clarify his statements when things blew out of proportion.
Talking about this ongoing "social-media created rivalry", Amell stated, "There's a perceived jealousy and wanting as it pertains to the DC television universe compared to the DC cinematic universe, and it's super peculiar. Because I happen to think that I have, arguably, the best gig in all of DC [Entertainment].
"I'm playing the superhero within the DC Universe that's been around the longest! Unless [Christian] Bale wants to come back and play Earth-2 Batman or something, I've got the tenure belt right now!" Amell added.